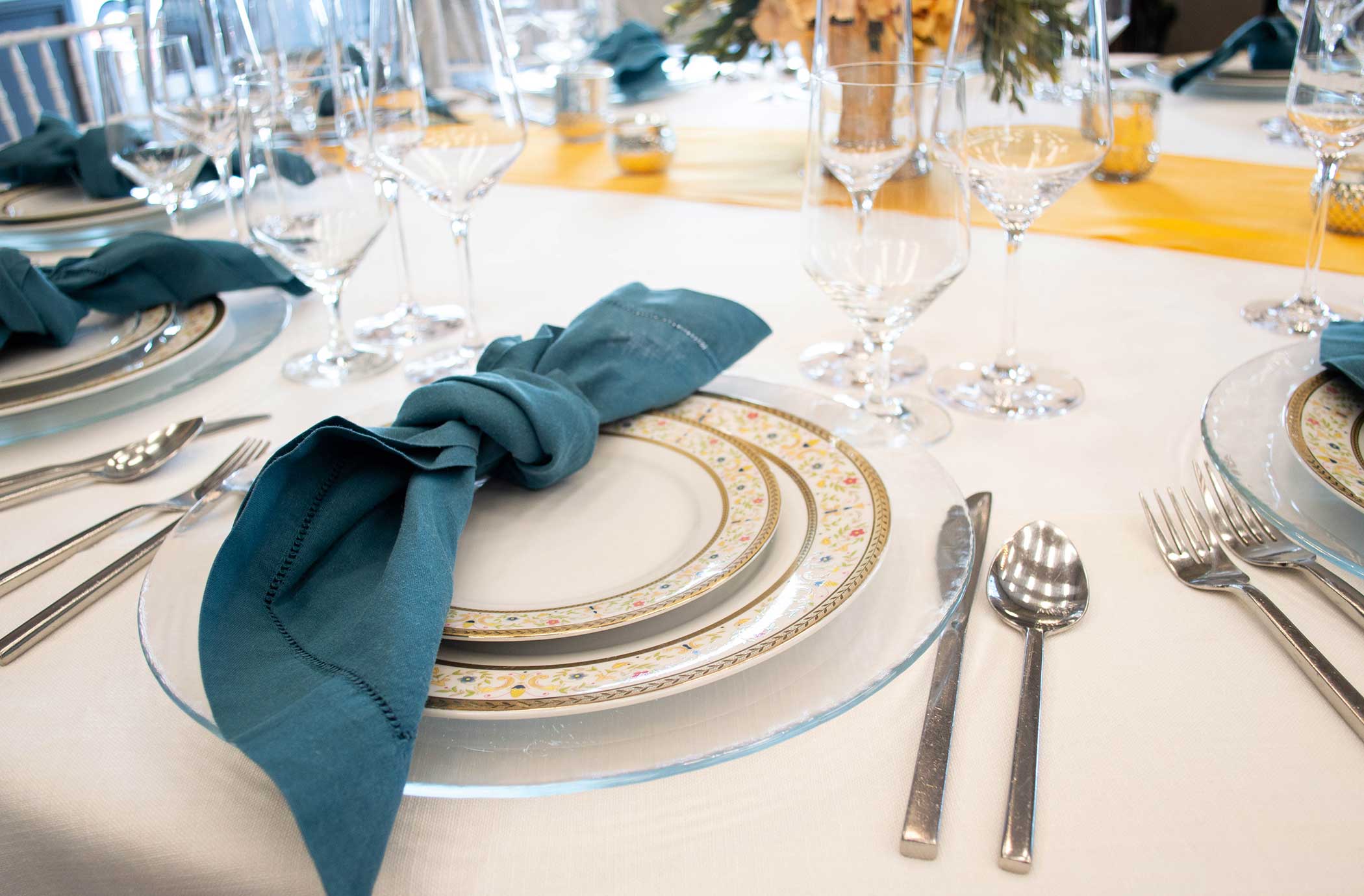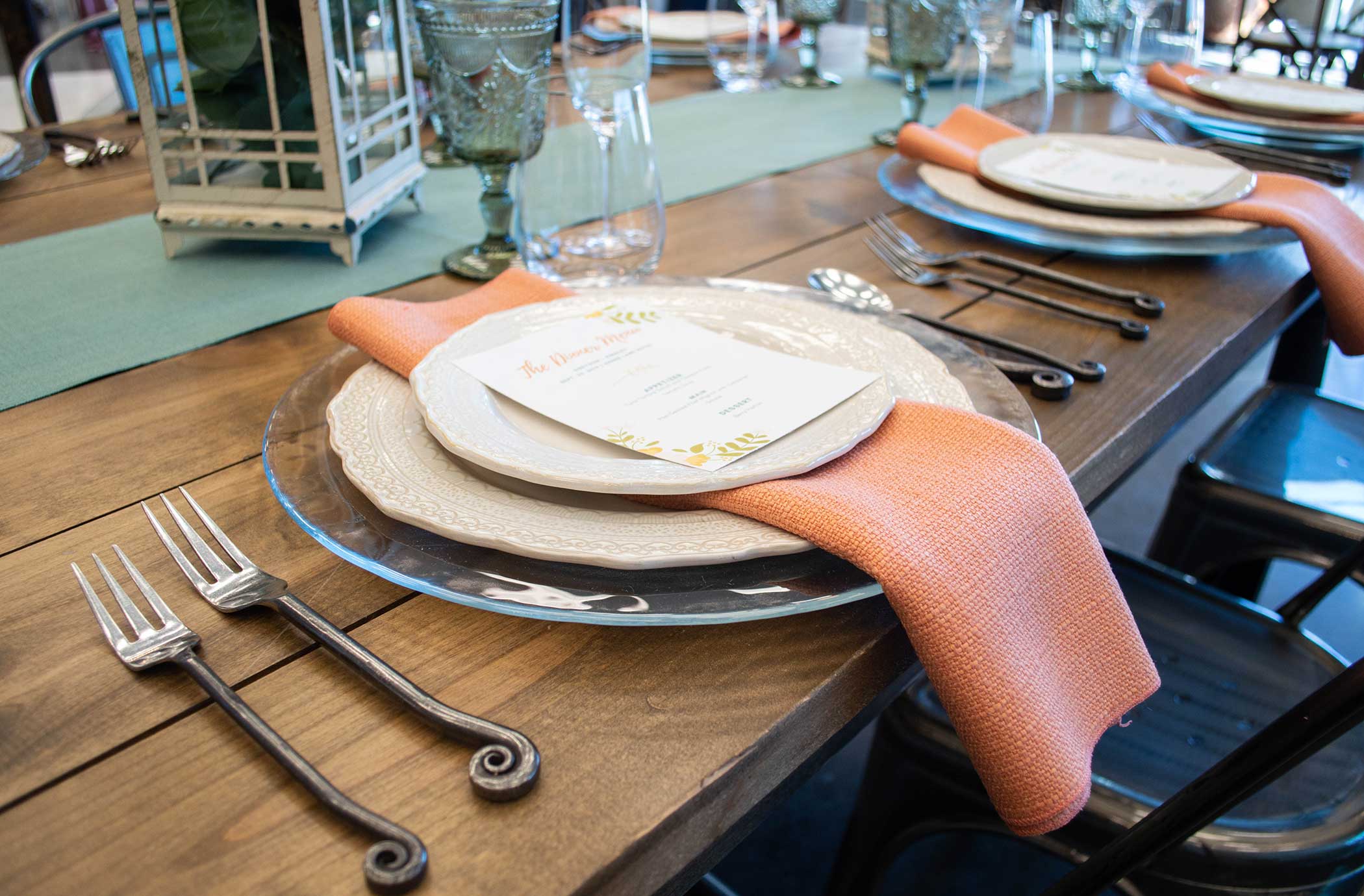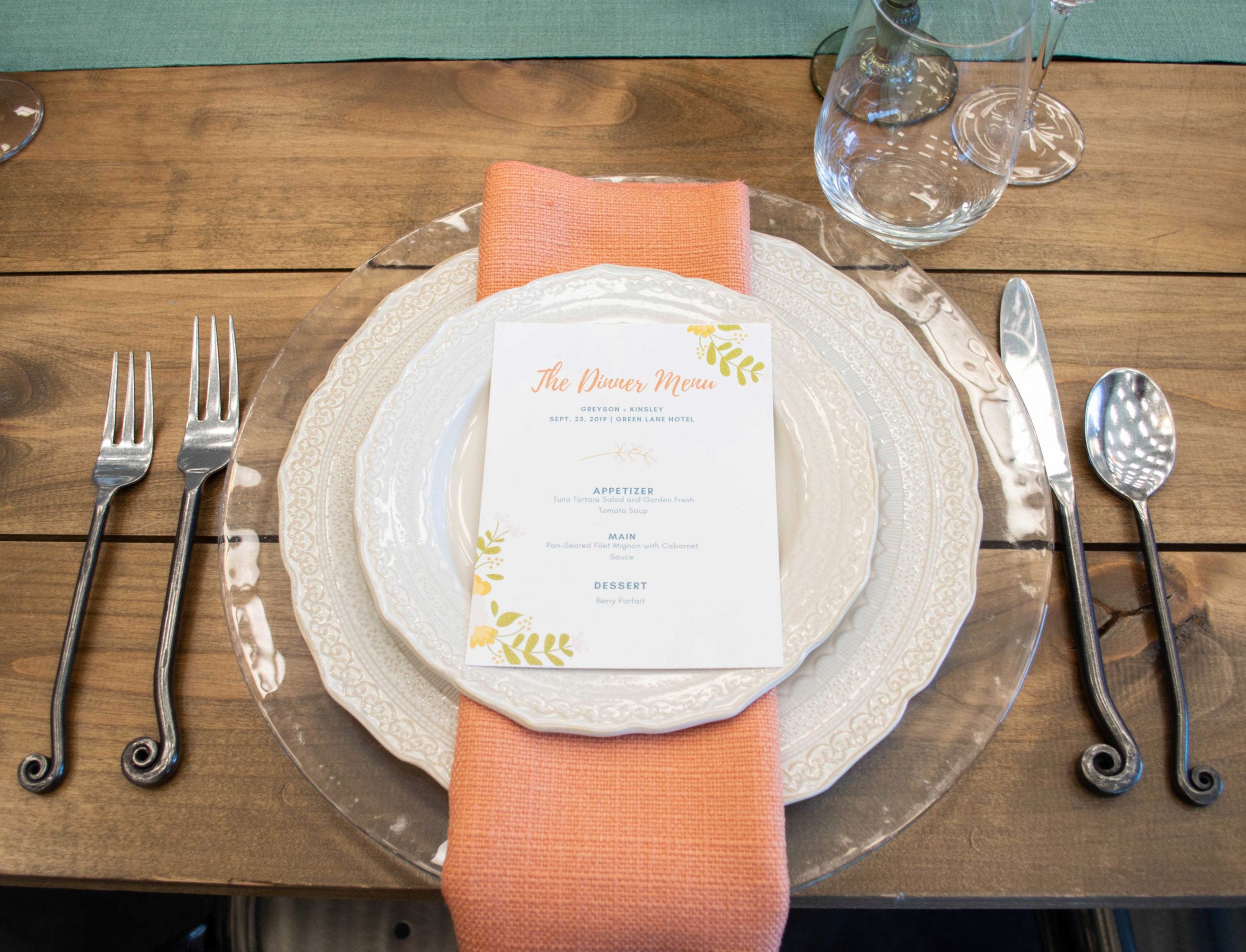 Spring is just around the corner, which means wedding season is quickly approaching. When people think of spring, they usually think of new blooms and pretty colors. Here are some looks that can be incorporated into any pre-wedding festivities or even the big day that still reflect the bright colors of spring but are not your everyday pastels.
Indigo & Mango
Starting off with a neutral base like white allows more use of a bold color. The trick is to use this in moderation throughout your wedding or tone it down with another color. The indigo napkin helps to tone down the mango table runner without taking the pop of color away. Another way to either bring out the color or moderate the color is with the table settings. The clear charger and silver flatware add a simplistic look while the plates add a decorative touch.
Papaya & Sea Green
Farm tables are perfect for any themed wedding and are great for those who enjoy a softened or eye-catching color palette. The papaya napkin adds the burst of color while the sea green table runner calms it down. In this table setting, the flatware and Dixie Goblet add to the showiness of the table while still complimenting the colors. The delicateness of the clear charger and plates help mute the tones of papaya and sea green.
When it comes to spring wedding colors it's okay to think outside the box!
~ Hannah Komara