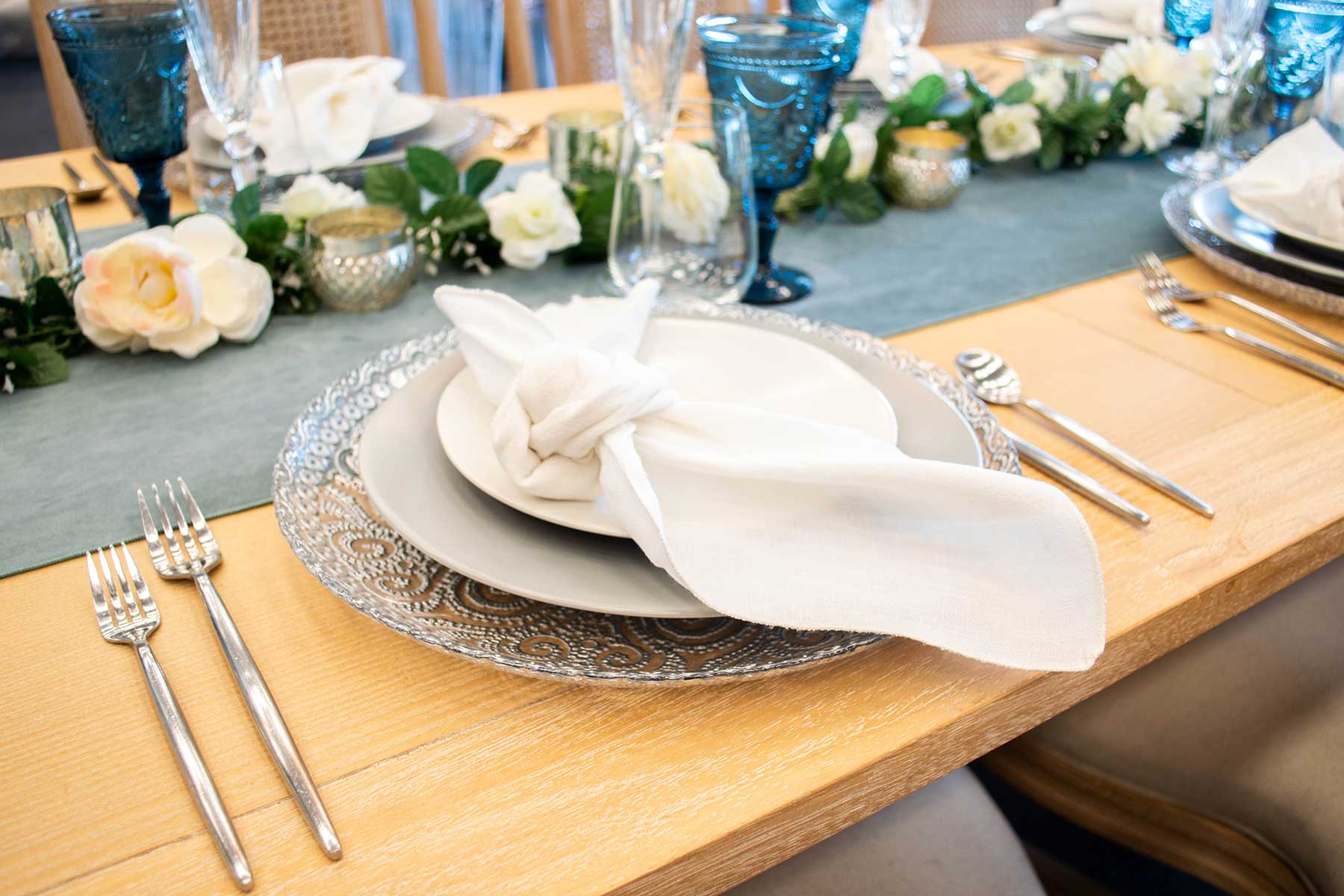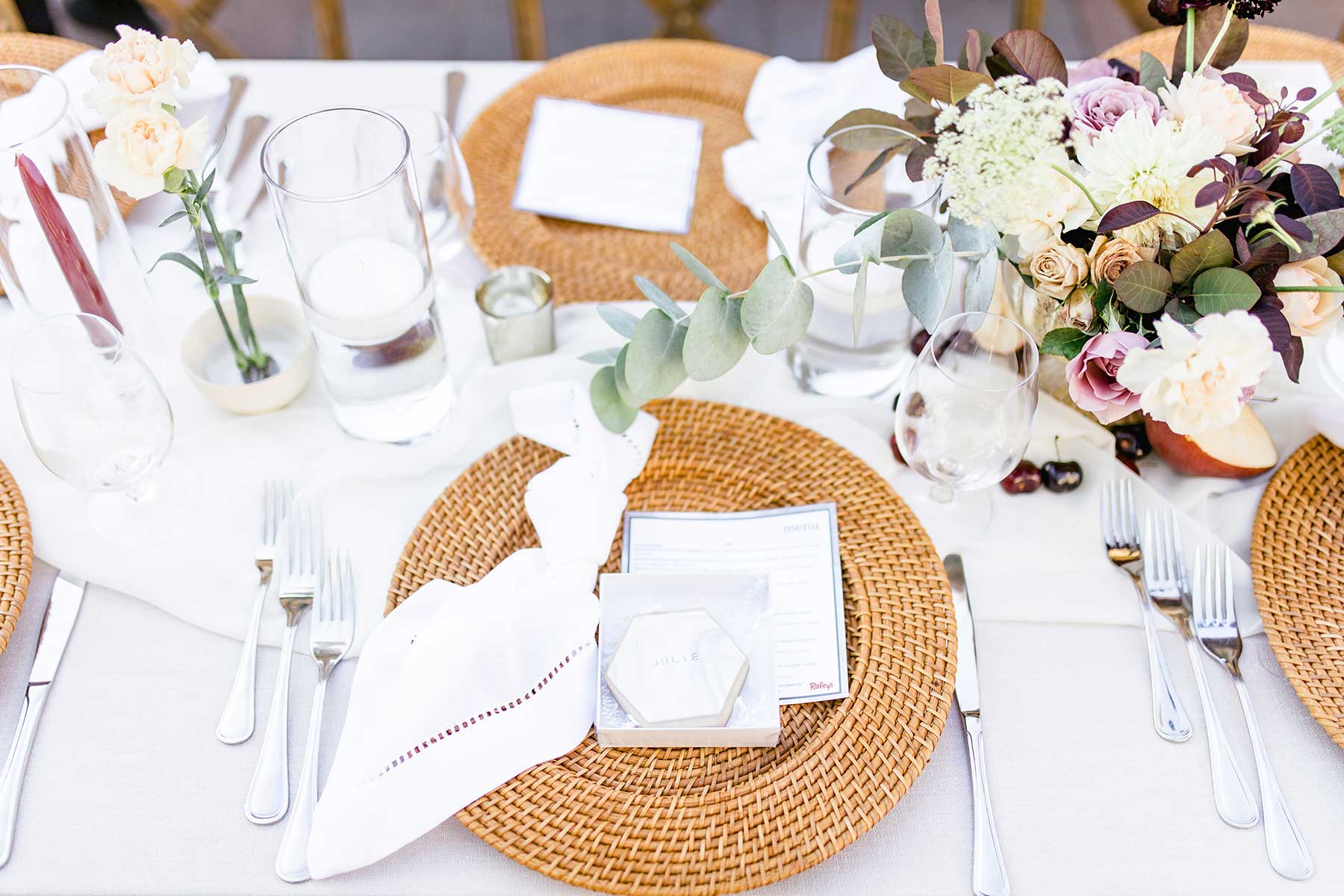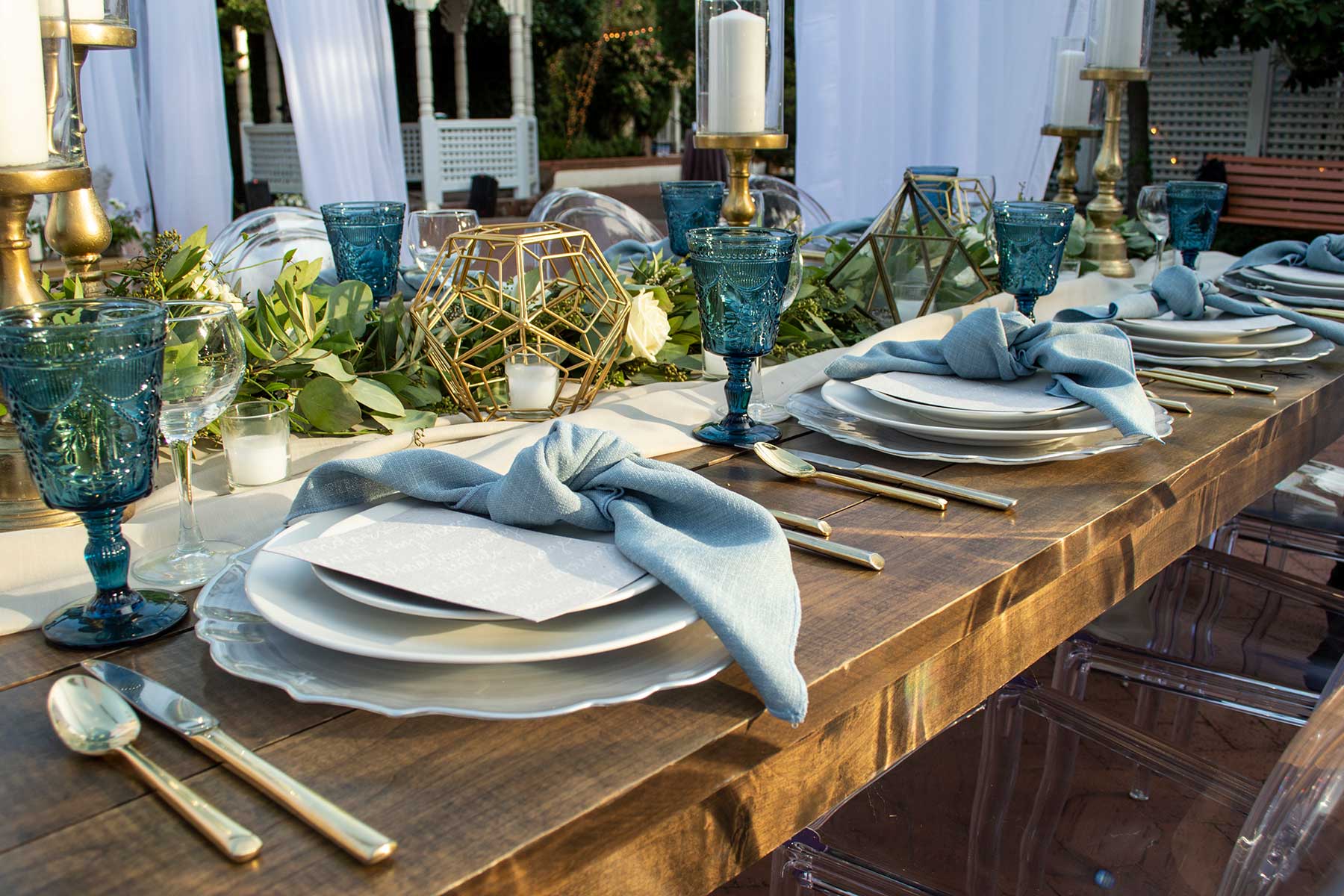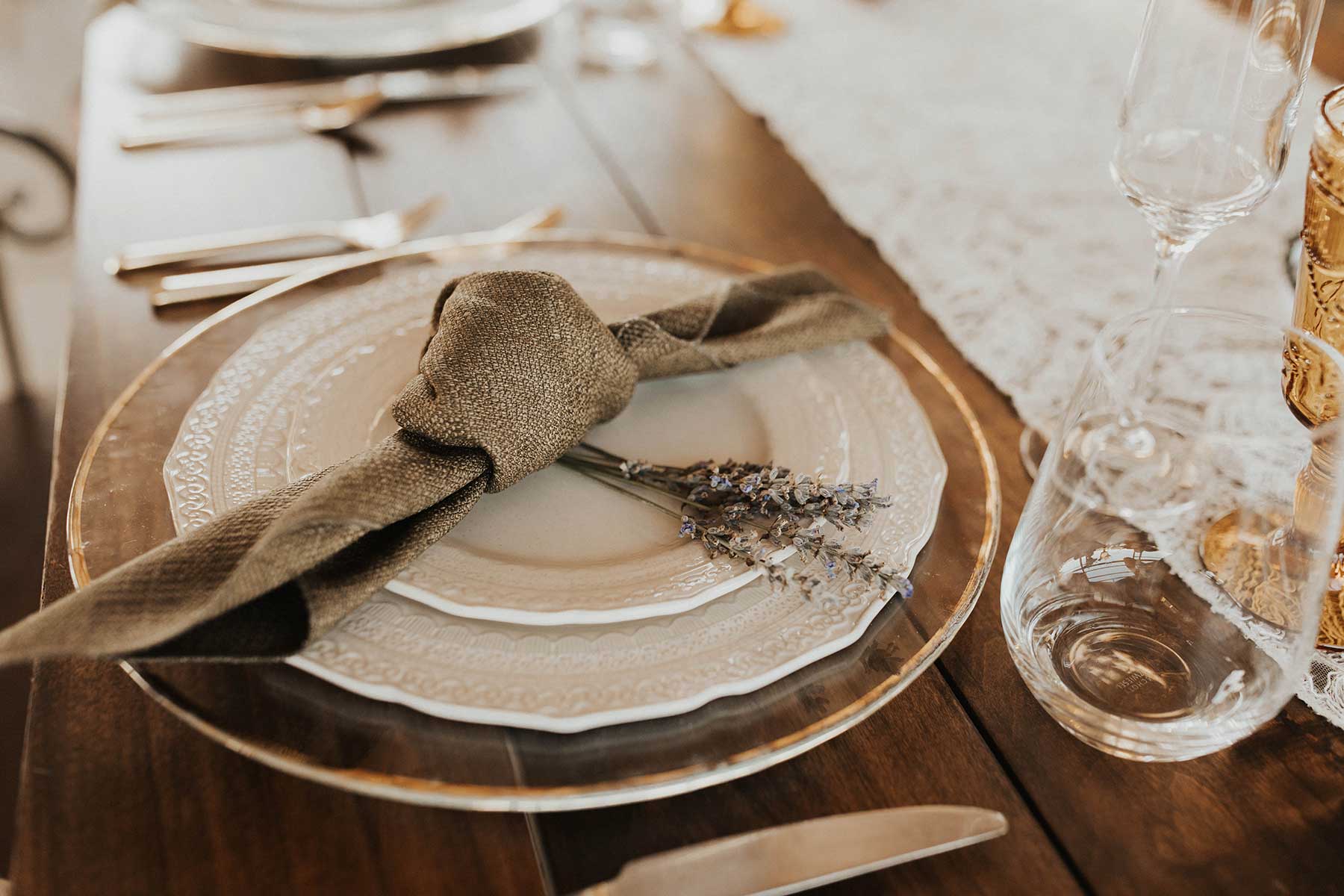 What is a charger?
A charger, sometimes called a chop plate, is essentially an oversized plate that is placed beneath the dinner plate at a place setting. They are not typically meant to serve food, but instead help prevent spills onto the table or table linen, help retain the heat in the dinnerware placed on top, and bring additional style to the table. 
Why do I need a charger? 
There are a few reasons why you might decide to use chargers at your event. Here are the most common: 
1. As a place holder: More and more commonly, plates are stored away from the table until it is time to eat. Whether you're planning on keeping a stack of plates at the buffet table or having the meals plated in the kitchen before being served, you may find yourself needing something to mark each guest's place at the table without plates. Chargers are an ideal solution, as they can be just as visually striking before the plates arrive at each setting, and they clearly define where each guest should be seated. 
2. To add some extra style: Chargers come in a wide variety of shapes, colors, patterns, textures, and designs, making it a great spot to incorporate a statement design element to your table. A pop of color, a unique shape, or a metallic finish at each table setting can transform the overall look of your event. 
3. As part of a formal table setting: If you are going for a formal dining experience, the charger is a staple of traditional place settings. We carry styles that perfectly match china sets, or specialty options to coordinate with your china selection. 
How do I pick the right charger? 
Chargers can either blend in with your table setting, or add a pop of color or contrast. The best way to find the look that you love is to experiment! In any of our showroom locations, you can see all of our charger and china options and stack them however you like until you find the right combination. Or you can use the Table Design Center on our website to get an idea of how your table will look and send it to us for a free quote. 
Photo 1: Walnut Stained Farm Style Table, Ava Blush Charger, Faye Dinner Plate, Faye Salad Plate, Arya Flatware, Lucca Black Bread and Butter Plate, Long Drink, Sonoma Champagne Glass, Satin Mauve Napkin. 
Photo 2: Beechwood Farm Table, Elsa Silver Glass Charger, Lucca Grey Dinner Plate, Lucca Ivory Salad Plate, Stella Flatware, Dolce Slate Blue Runner, Stemless Wine Glass, Peacock Dixie Goblet, Linen White Napkin. 
Photo 3: Round Light Wicker Charger, Linen Ivory Hemstitch Napkin, Allison Flatware, Water Goblet. Madison Lauren Photography. 
Photo 4: Walnut Stained Farm Style Table, Grace Silver Charger, Lucca Ivory Dinner Plate, Lucca Ivory Salad Plate, Parker Flatware, Peacock Dixie Goblet. 
Photo 5: Walnut Stained Farm Style Table, Gold Rim Glass Charger, Faye Dinner Plate, Faye Salad Plate, Cabo Palm Napkin, Stemless Wine Glass, Ledge Champagne Glass, Amber Dixie Goblet, Parker Flatware, Lace Cream Runner. Brooke Shannon Photography.