Molly Ringwald was born on February 18, 1968, in Roseville, California, near Sacramento in Placer County. She was the youngest daughter of blind jazz pianist Bob Ringwald. She was very determined from an early age to establish herself in the public eye.
Little Molly, just a kid, went out of her way to play on the stages where her father and his southern folk group performed. They entertained the population of the city of Roseville. The band was called The Fulton Street Jazz Band. They also played in Sacramento, California.
Childhood under the Spotlight
At the age of 6, she released her first album, "I Wanna Be Loved By You, Molly Sings." Yet, a year earlier, she had already made her first stage appearance. It was a children's production of "Alice in Wonderland" at a local California theatre. At the age of 8, the young actress appeared on television in "New Mickey Mouse Club."
Finally, at age 10, Molly became a rising star. She was cast in the title role of the West Coast Production musical, "Annie." A year later, she made her TV debut with a recurring role as Molly Parker in the soap "The Facts of Life."
In 1982, she made her first film under the direction of Paul Mazursky, "Tempest." It was based on Shakespeare's play and Molly had John Cassavetes as her partner. Followed by that were three no-budget, no-star films.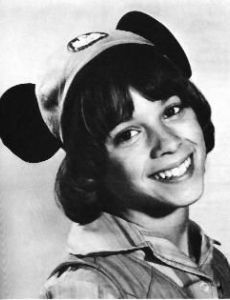 Meeting with Famous Directors
It was Molly's meeting with director John Hughes that finally set the ball rolling. She was a wild Northern California teenager with a flamboyant head of red hair and freckles. Molly continued under Hughes' direction with the famous "Breakfast Club."
One major role in the early 90s for Molly Ringwald was in "Betsy's Wedding." It's a bittersweet comedy directed by comedian Alan Alda. Finally, the destiny of the young woman took her to France. Quite a long way from downtown Roseville.
Molly swapped Los Angeles for France to shoot a film, "Face the Music," which hasn't been released. She meets her lover there, as well as some directors who offered her several roles. Among them were Jean-Charles Tacchella and especially Tonie Marshall. They made her one of the four "Children of Bastards" in the homonymous film.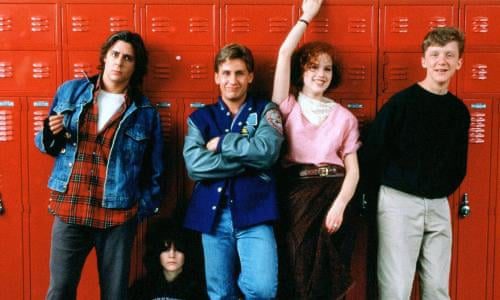 The Hollywood Adventure
Molly finally felt the call pulling her a bit closer to the Sacramento area this time. She left for Hollywood where she made a thriller, "Malicious." It was a new genre for her and she got her own sitcom, "Townies." The next step for her career began to take shape, despite the occasional flash role.
Today, she's the star of "Cut." She plays an outrageously pretentious and capricious American starlet. We're expecting Molly Ringwald in a new horrific thriller, "Requiem for Murder." She plays a radio host who's passionate about classical music and who starts to kill her detractors.
Molly went from Roseville resident to Hollywood starlet, leaving a trail of beloved characters. She continues to make Roseville proud, the place she calls home.
Filmography
Molly Ringwald has appeared in:
2018 – Siberia
2017 – SPF-18
2016 – King Cobra
2015 – Jem and the Holograms
2015 – Bad Night
2014 – Electric Boogaloo
2002 – Sex Academy
2000 – In the Weeds
1999 – Mrs. Tingle
1999 – Cut
1997 – Office Killer
1996 – Baja
1995 – Son of a Bitch
1990 – Betsy's Wedding
1987 – King Lear
1987 – And if We Kept Him?
1987 – The Dredger
1985 – Breakfast Club
1985 – Rose Bonbon
1984 – Sixteen Candles
1983 – The Space Warrior
1982 – Storm
Molly Ringwald played in these series or TV movies:
2017 – Riverdale
2014 – The Christmas of my 10 Years
2006 – Two Marriages Too Many
2005 – Medium
1998 – Twice Upon a Time…
1995 – Beyond the Realm, the Adventure Continues
1994 – The Scourge