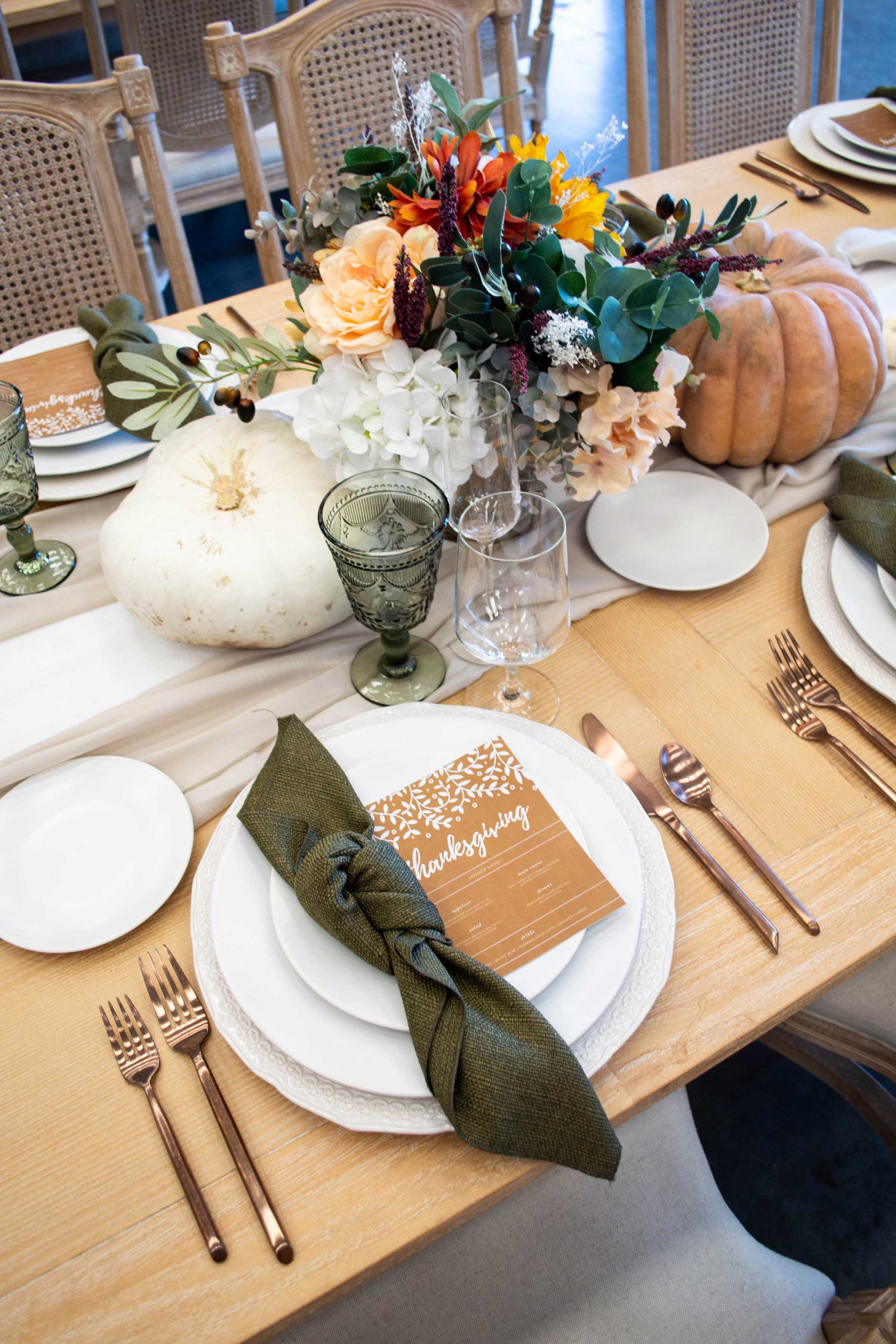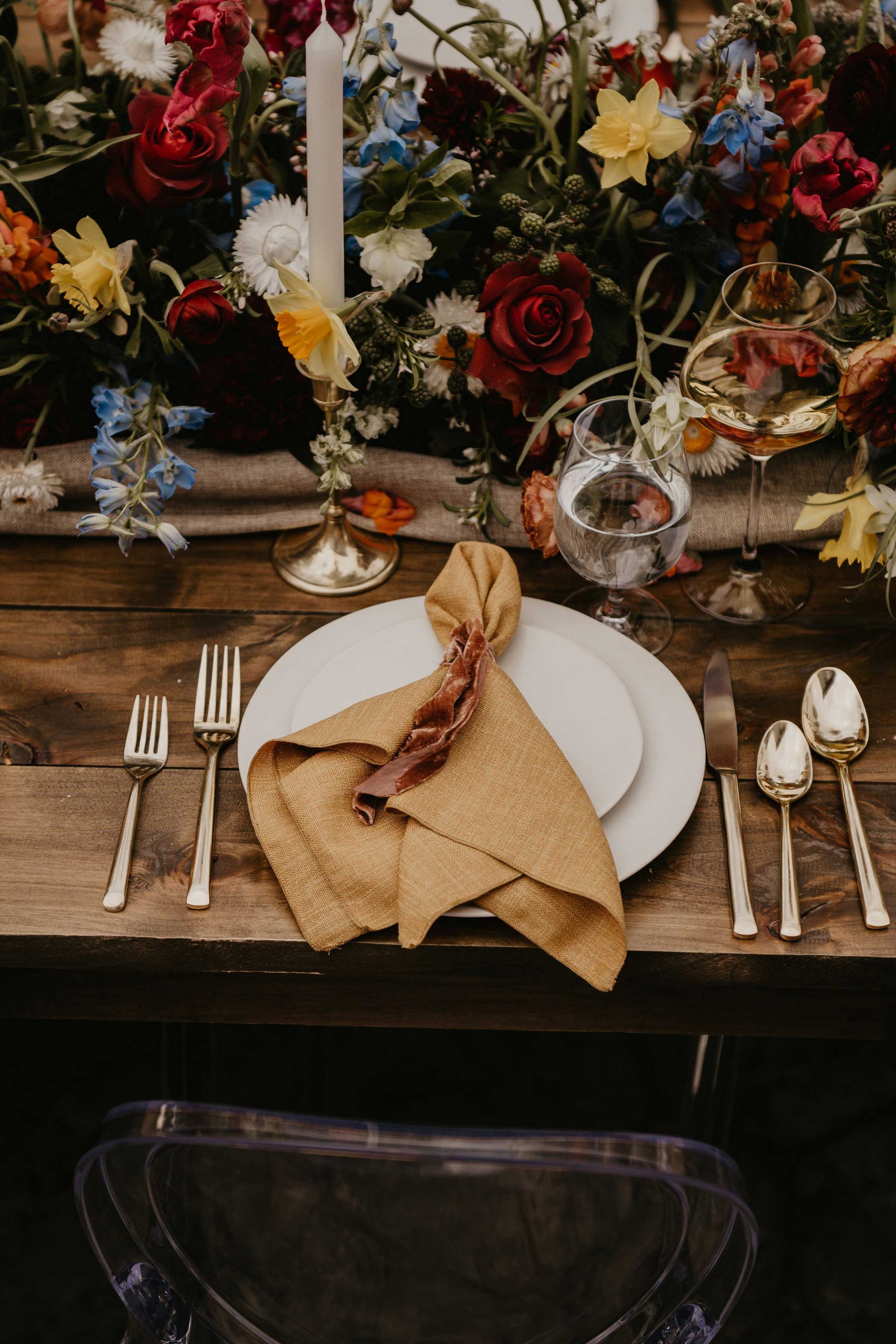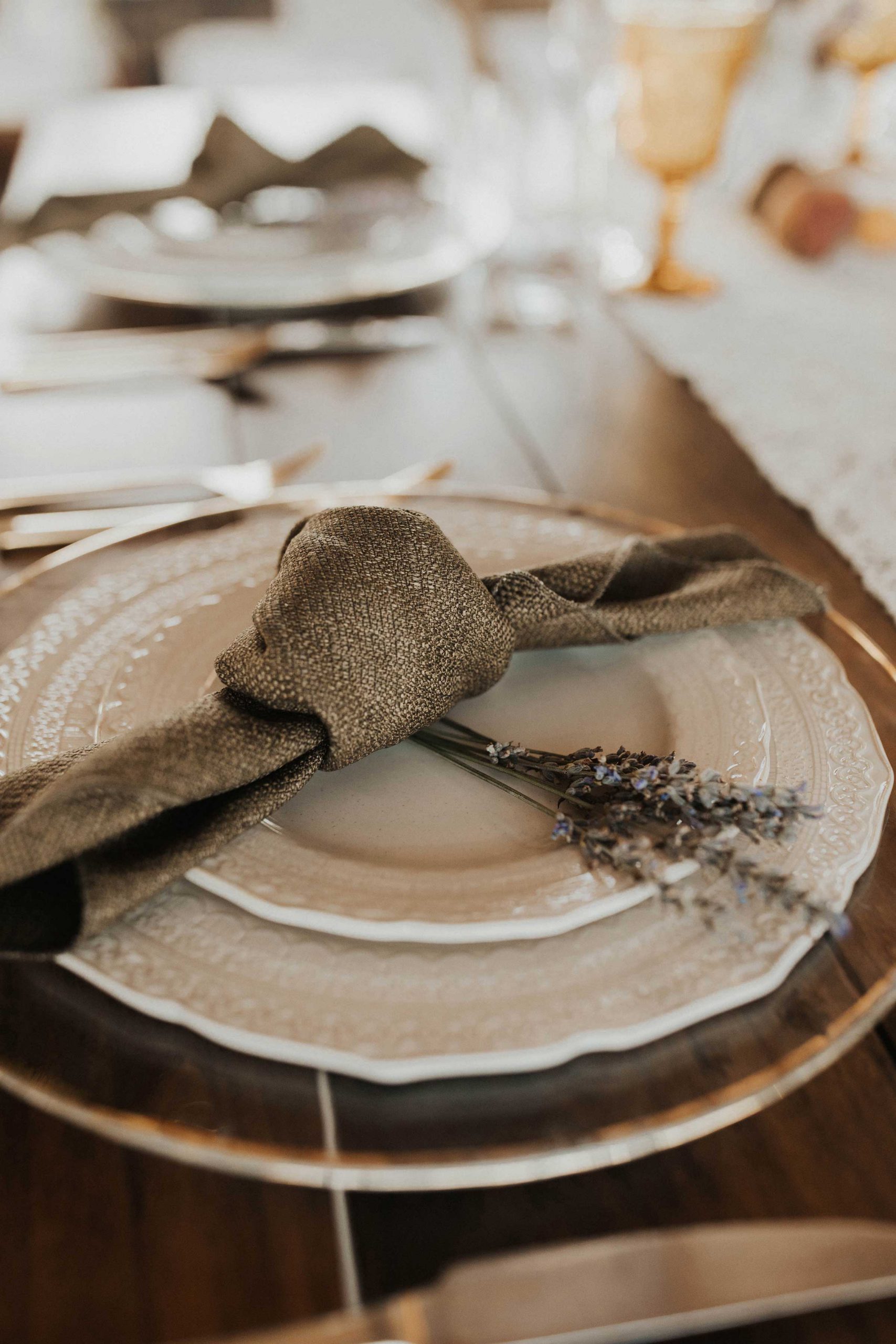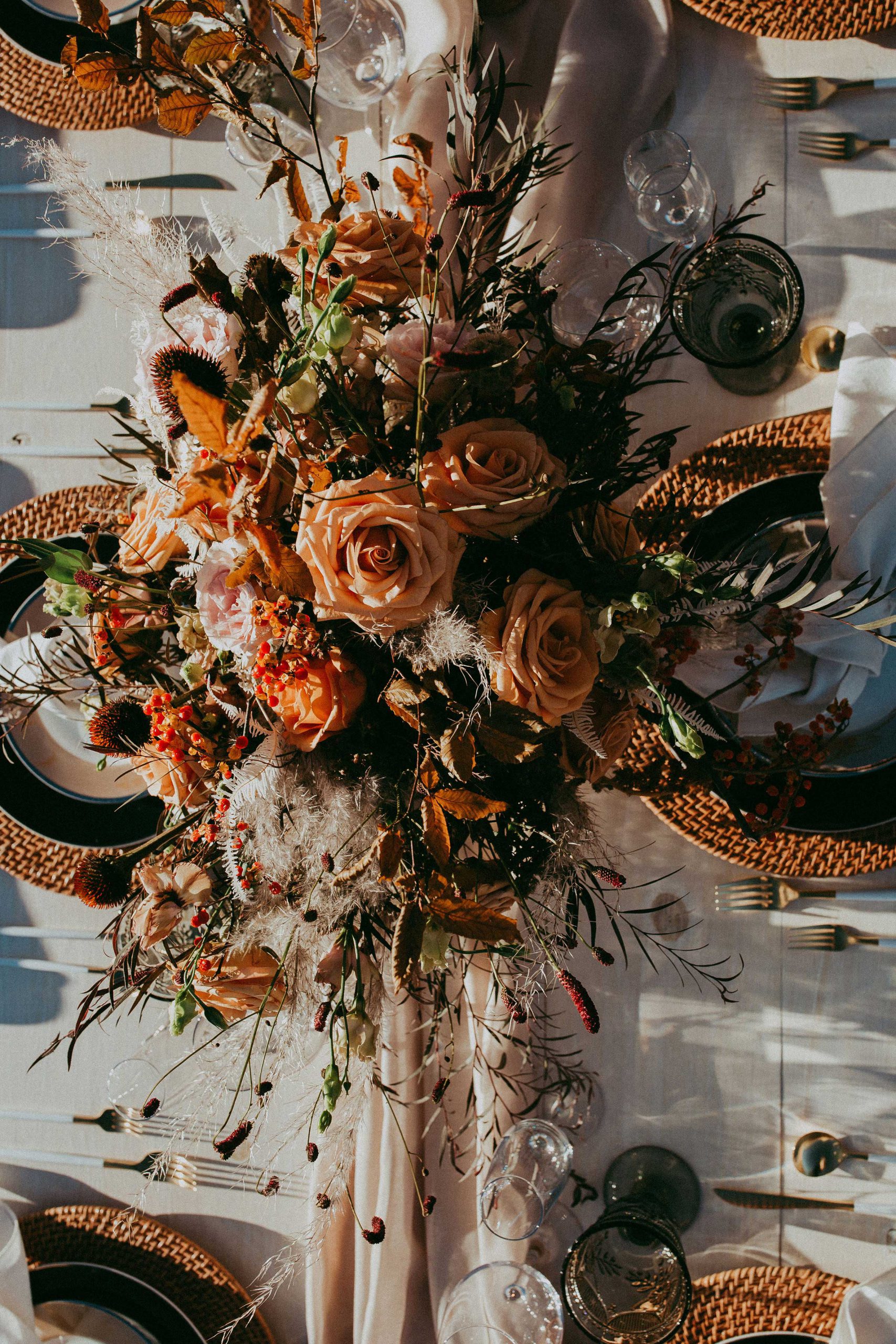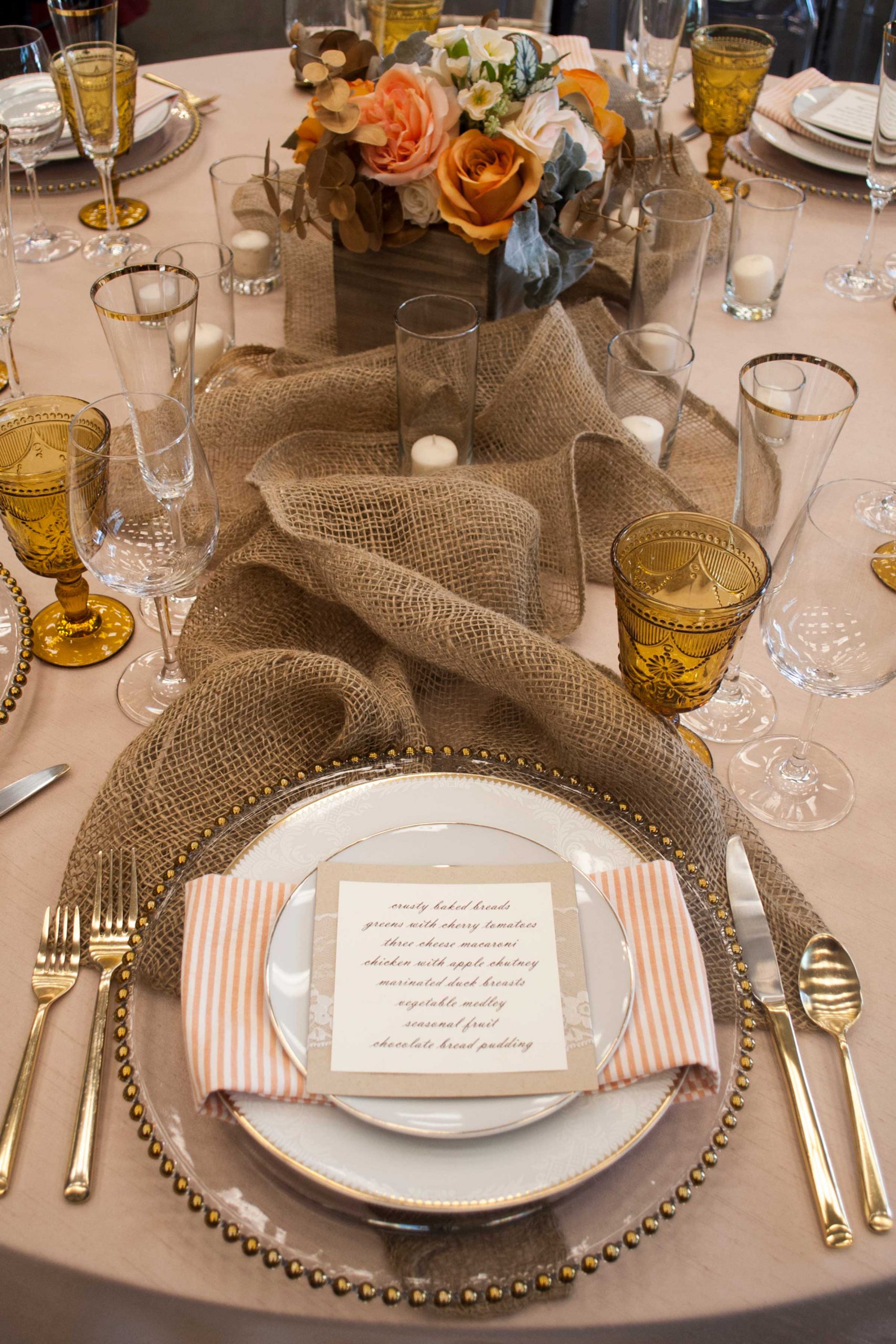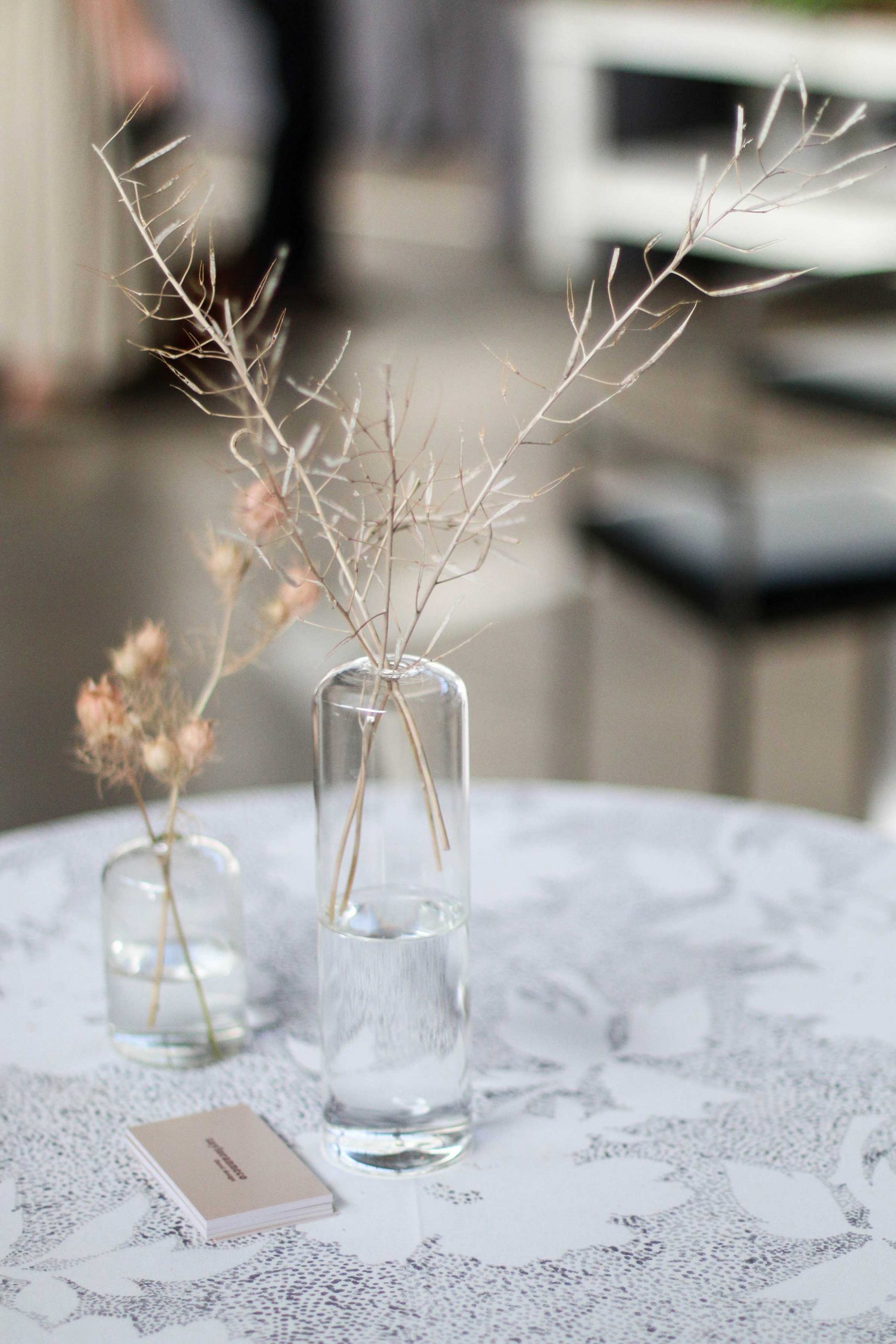 Thanksgiving is a time for family and friends to get together to eat, drink, and celebrate the season. Set the mood for the autumnal celebration with these simple fall décor ideas.
Set The Table
Since the main event at any Thanksgiving gathering takes place at the dinner table, start there with all your fall décor. Create your centerpieces first and use leftover décor items around the rest of the house. Use table linens and cloth napkins and rent real china, flatware and glassware to give your guests the feeling of an extravagant feast while ensuring that cleanup will be a breeze. Plus you can feel good about reducing the amount of waste at the end of the night!
Shop Your House
It doesn't have to have a pumpkin on it or say "autumn" to help create a cohesive Thanksgiving look! Hang your family's flannels on coat hooks, move all your wicker baskets out in the open, bring out any extra blankets and pillows to create a cozy warmth, and check your bookshelves for anything in pretty fall colors to temporarily keep out on the coffee table or incorporate in your table centerpieces.
Go Natural
Fall decorating is all centered on the natural beauty of the season. So go outside hunting for natural décor elements, like pine cones, colorful leaves, and interesting fallen branches. You can also find natural décor at the supermarket. Pick up some colorful apples, squashes, and pumpkins at the store to display in places other than the kitchen. And bonus: you can snack on those décor items in the following week!
Bigger Is Better
Instead of trying to fill a large entertaining space with lots of small décor pieces, invest in just a few larger pieces. A fall-themed print on your wall, a display sign for your porch, or seasonal throw pillows and blankets on the couch will make a big impact without having to spend too much time, effort, or money.
Create Focal Points
Another way to maximize the impact of a few décor items is to create vignettes around your entertaining space. For example, if your fireplace mantle and dining table both scream fall, the entire space will feel transformed and you won't need to add more décor anywhere else (unless, of course, you want to!).
Photo 1: Beechwood Farm Table, Faye Chop Plate, Lucca Ivory Dinner Plate, Lucca Ivory Salad Plate, Lucca Ivory Bread and Butter Plate, Presley Flatware, Smoke Dixie Goblet, Ledge Water Glass, Ledge Champagne Glass, Cabo Palm Napkin, Abbey Dining Chair.
Photo 3: Caprice Petal, Burlap Runner, Beaded Gold Charger, Victoria Dinner Plate, Jane Gold Salad Plate, Parker Flatware, Amber Dixie Goblet, Empire Champagne Glass, Sonoma Red Wine Glass, Wooden Planter Box Square.
Photo 4: Photo by Vanessa Lynne Photography. Light Wicker Charger, Ritz Dinner Plate, Cognac Luster Salad Plate, Smoke Dixie Goblet, Sonoma Red Wine Glass, Sonoma Champagne Glass.
Photo 5: Photo by Brooke Shannon Photography. Glass Plain Gold Rim Charger, Faye Dinner Plate, Faye Salad Plate, Cabo Palm Napkin.
Photo 6: Photo by Woodmancy Photography. Walnut Stained Farm Style Table, Lucca Ivory Dinner Plate, Lucca Ivory Salad Plate, Parker Flatware, Sonoma Water Glass, Ledge Balloon Wine, Gold Candlestick.