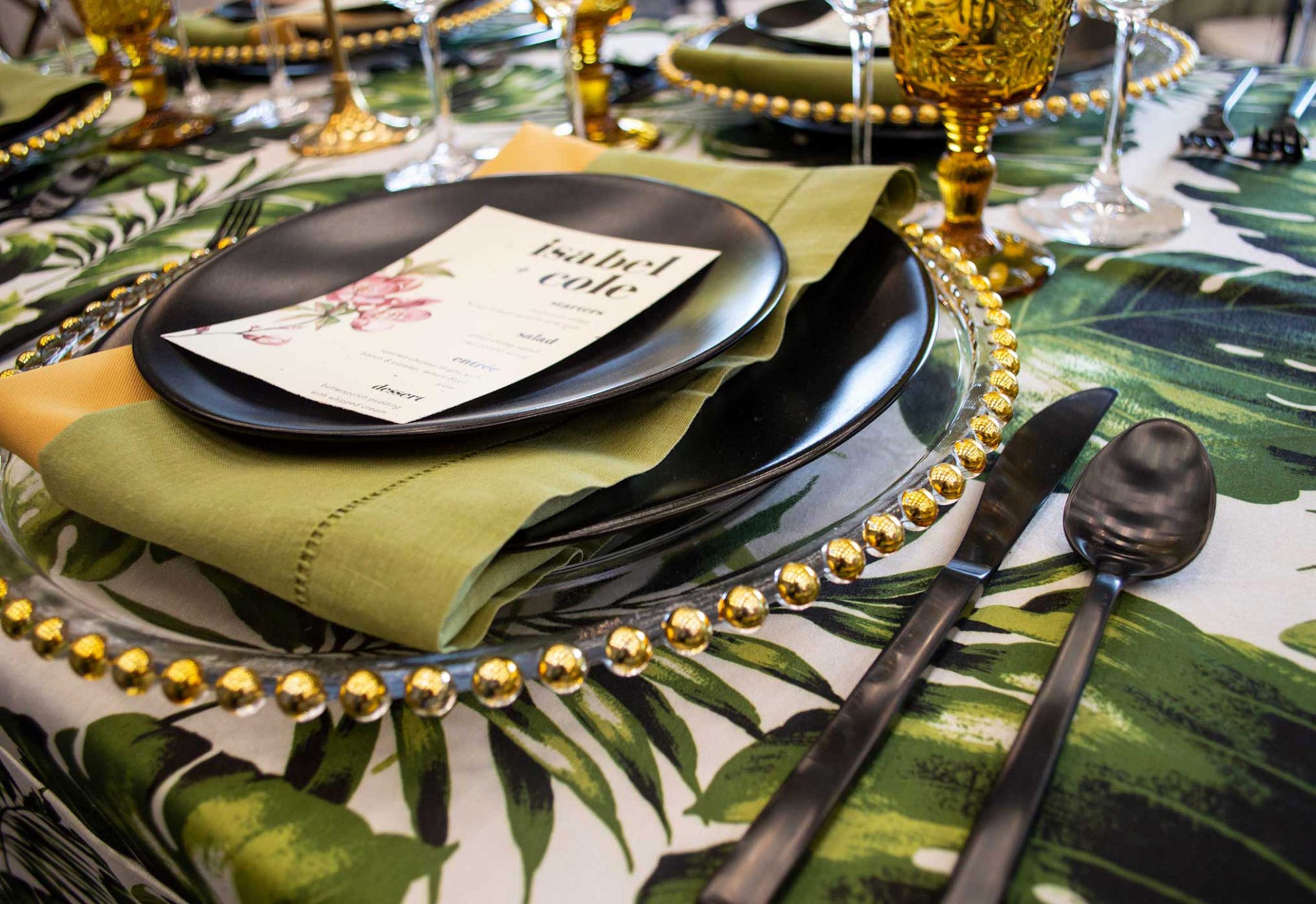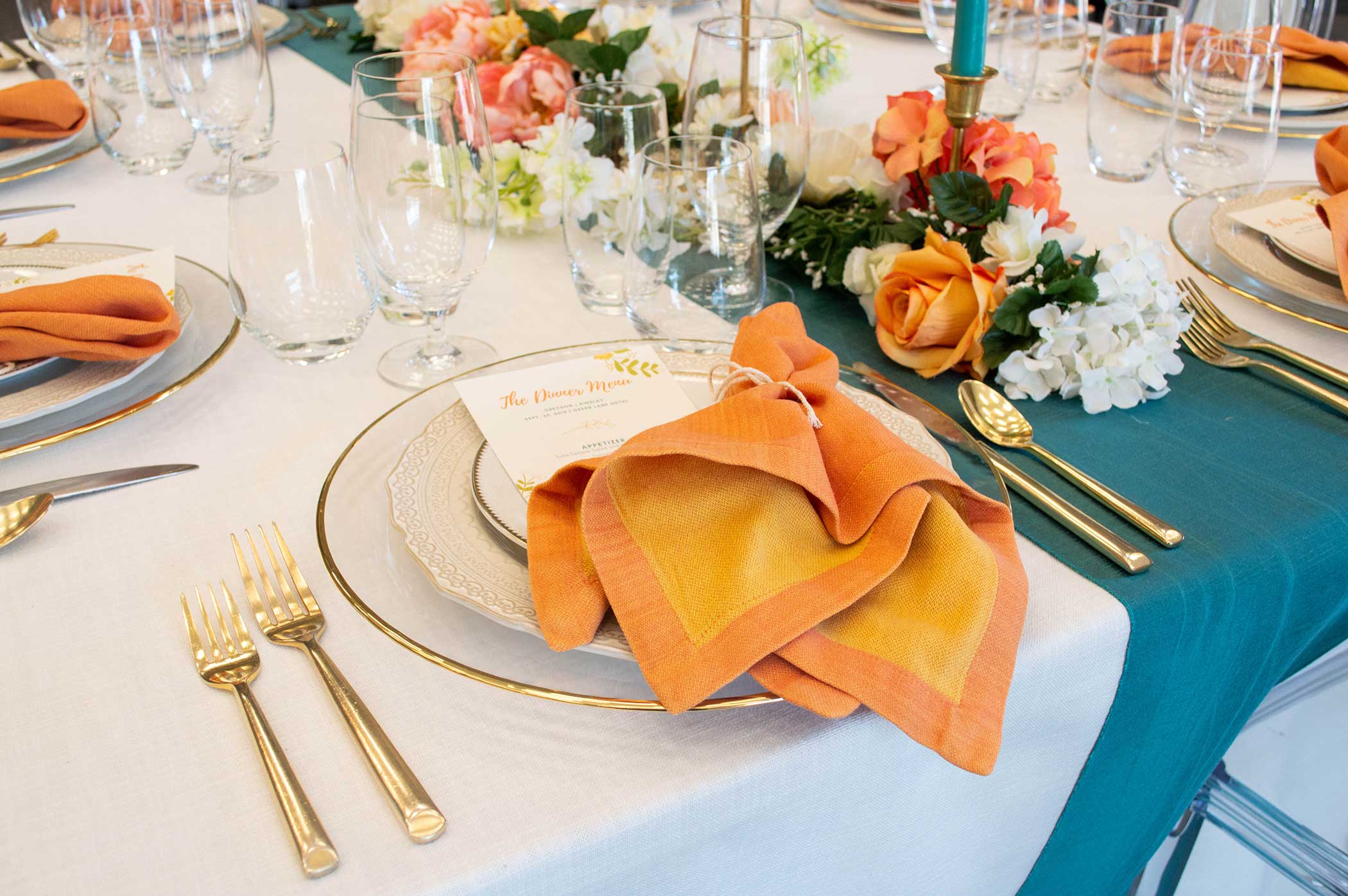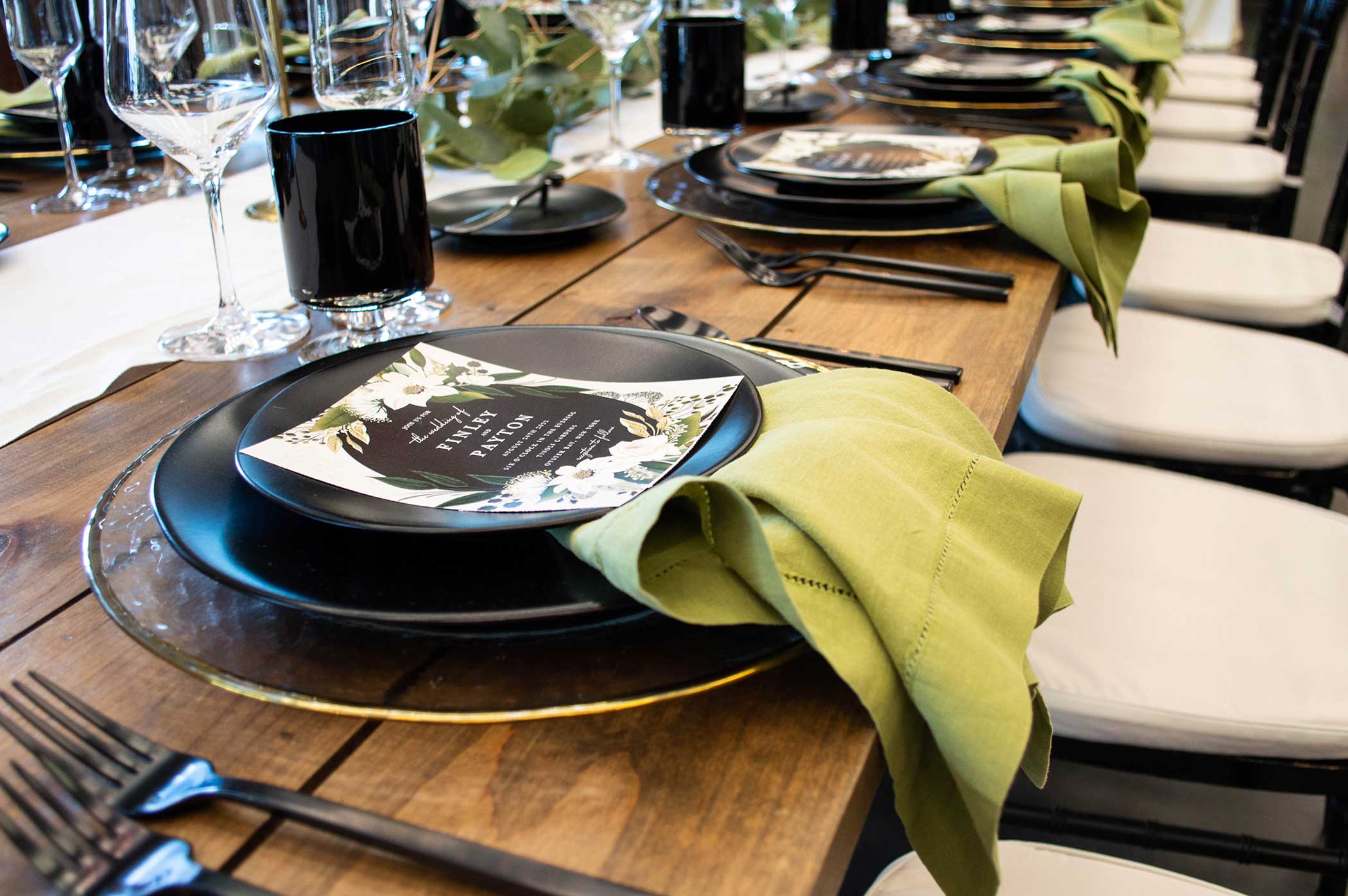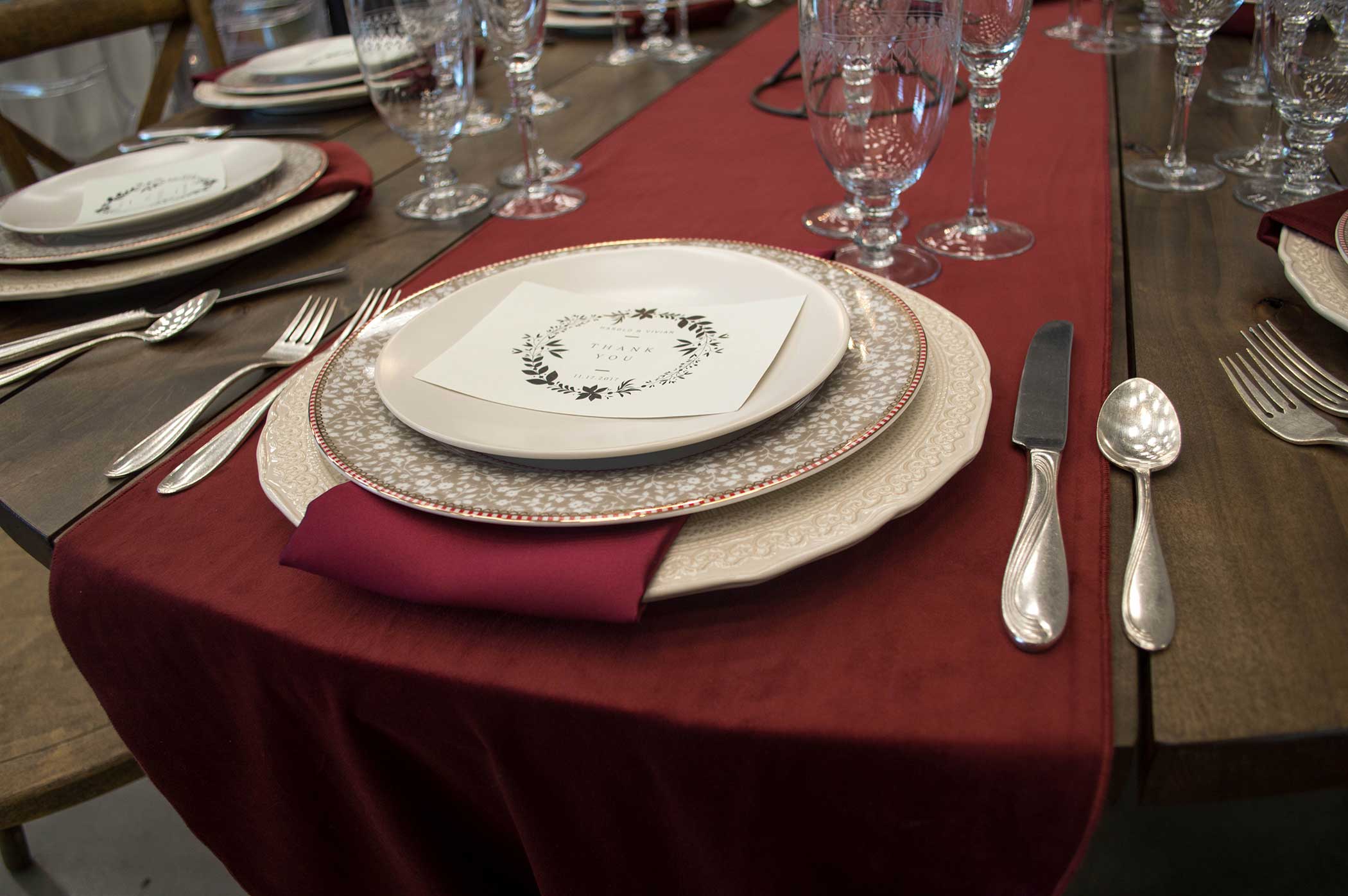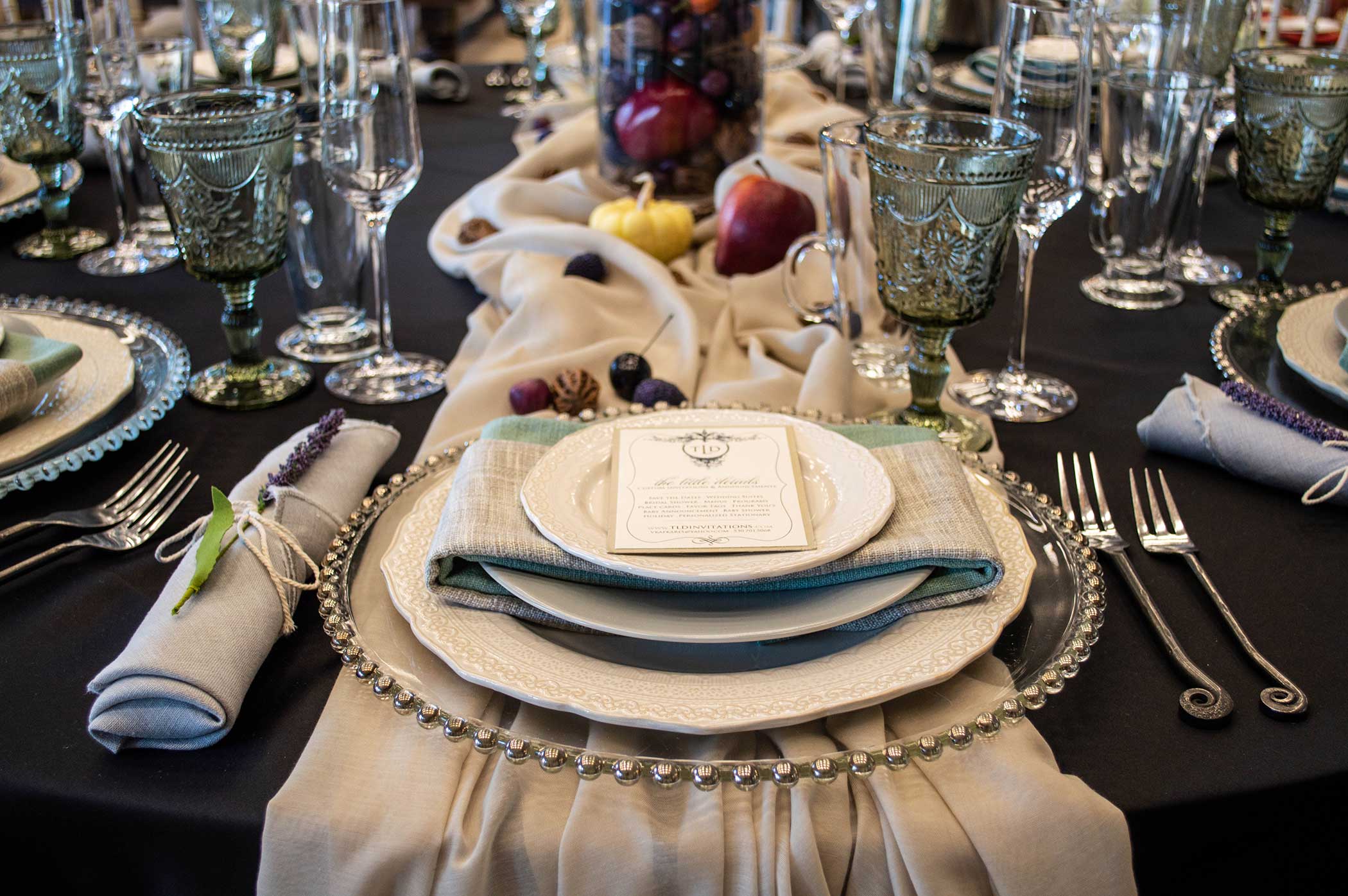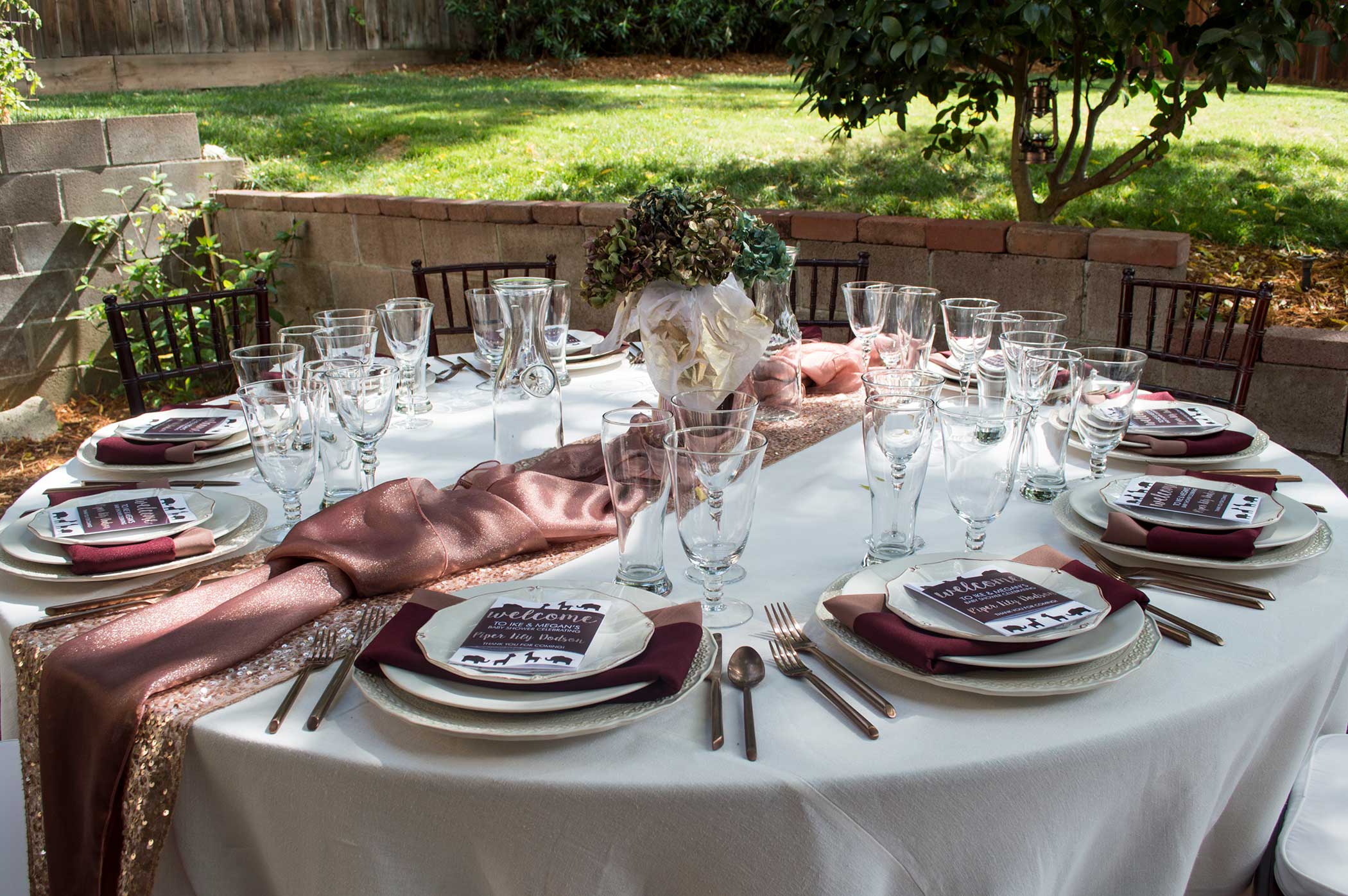 Linens aren't just your standard table covers anymore. With so many size, color, and texture options available, creating the perfect look for your next event is as simple as choosing the right linens. Here are 3 ways you can use linens to make a statement at your next event.
1. Mix it Up with Patterned Linens
While some patterns are subtle enough to use on all your table linens, many bolder patterns look best when incorporated in smaller doses. You can place patterned table linens on every other table, on accent tables only, or use them as runners, overlays or napkins on a more neutral base.
2. Paint the Room with Colored Linens
Don't be afraid to experiment with rich, brightly colored linens that will accentuate your event's theme or color palette. Mix and match some coordinating colors to create a dynamic look that stands out, use a bright napkin on a neutral table to incorporate just a splash of color, or try including several shades of one hue to underline a strong color theme.
3. Create Dimension with Textured Linens
Textured linens are becoming a big trend for 2020 events. Velvet and satin are subtle and romantic textures that can be incorporated as full table linens, or just in your table runners or napkins. Sequin linens are a fun way to add sparkle to any event as an accent, on key tables or as runners. Or you can create lush texture with oversized runners or overlays, gathered or knotted to serve as a dimensional runner.