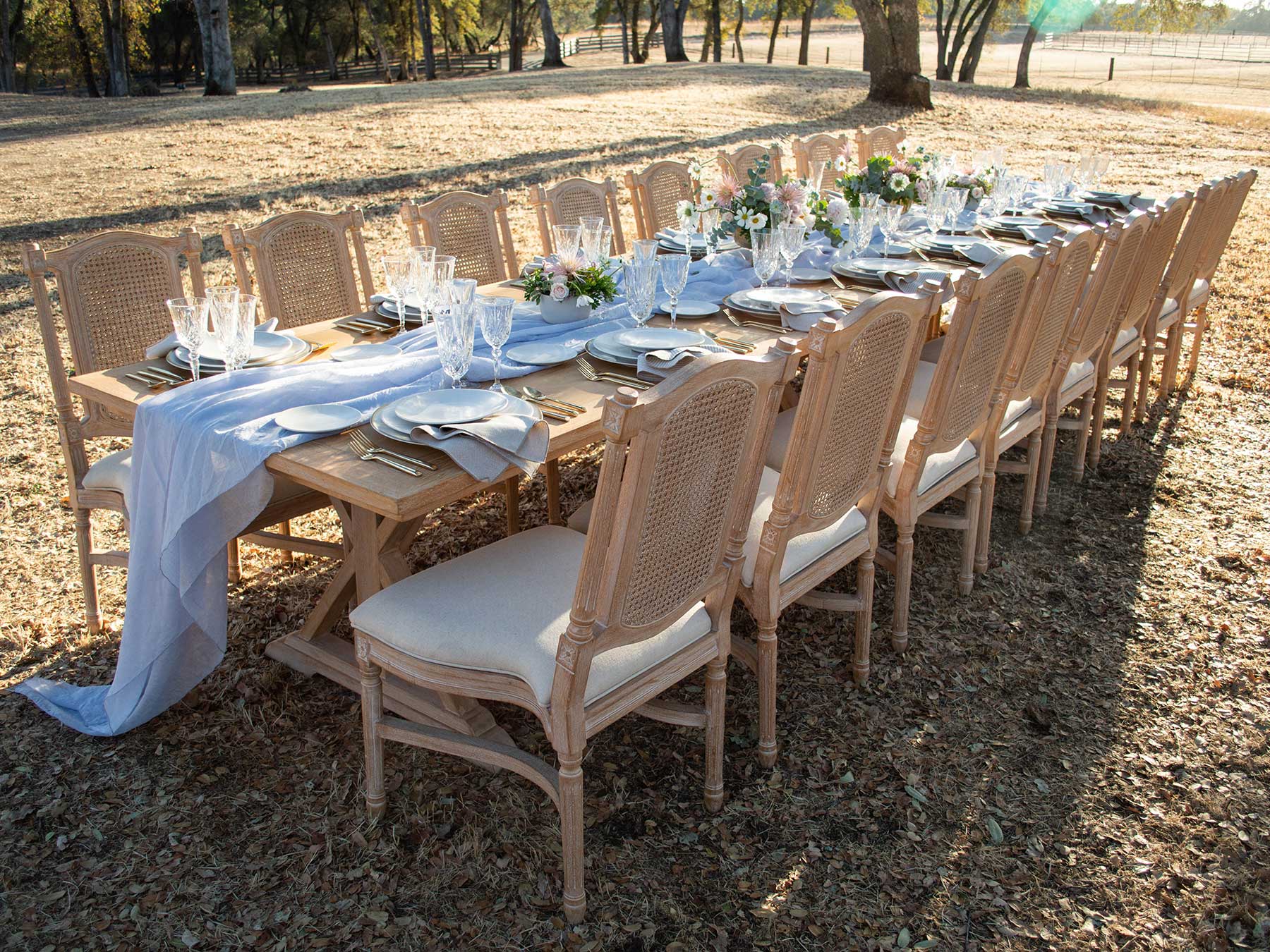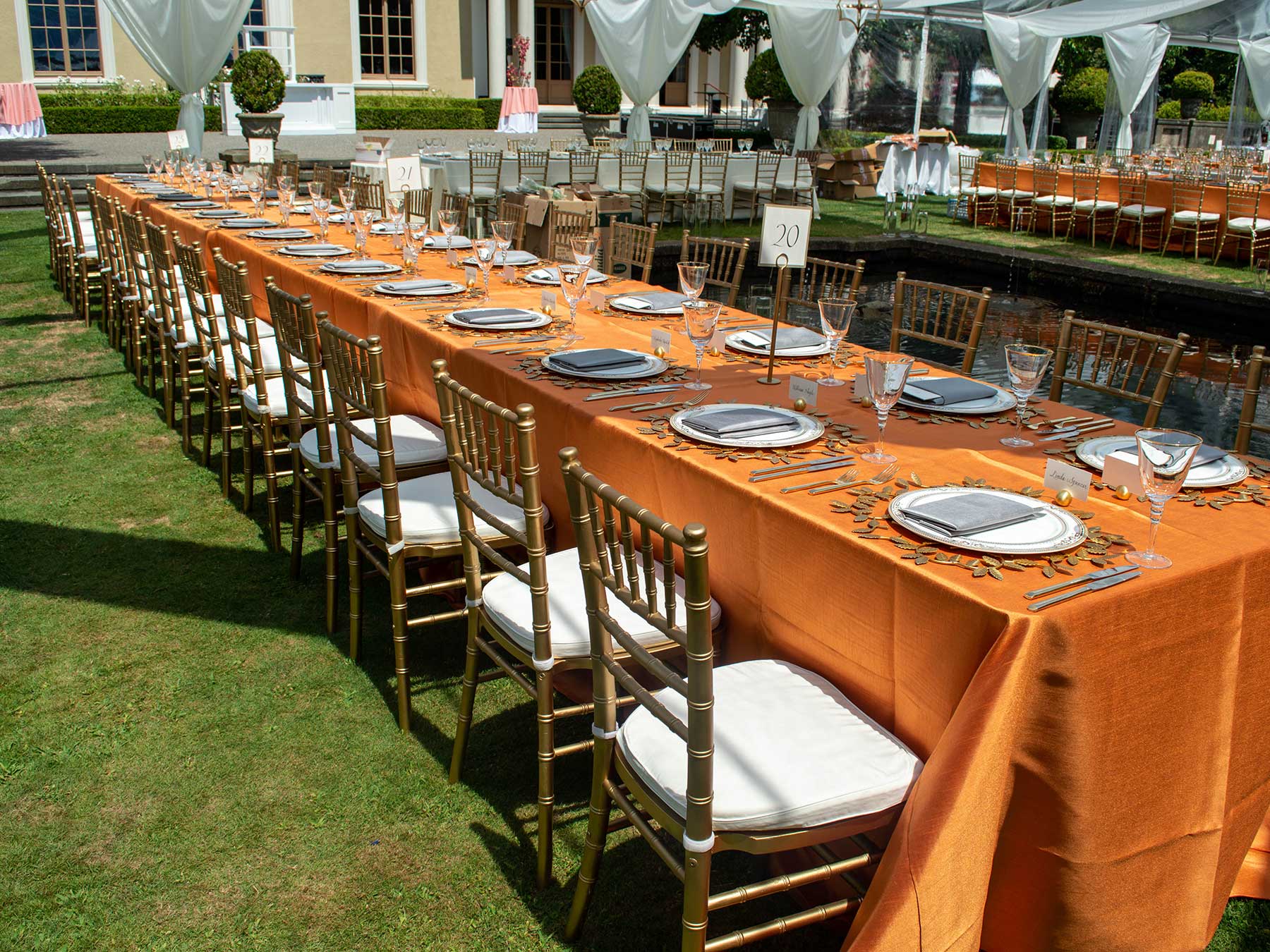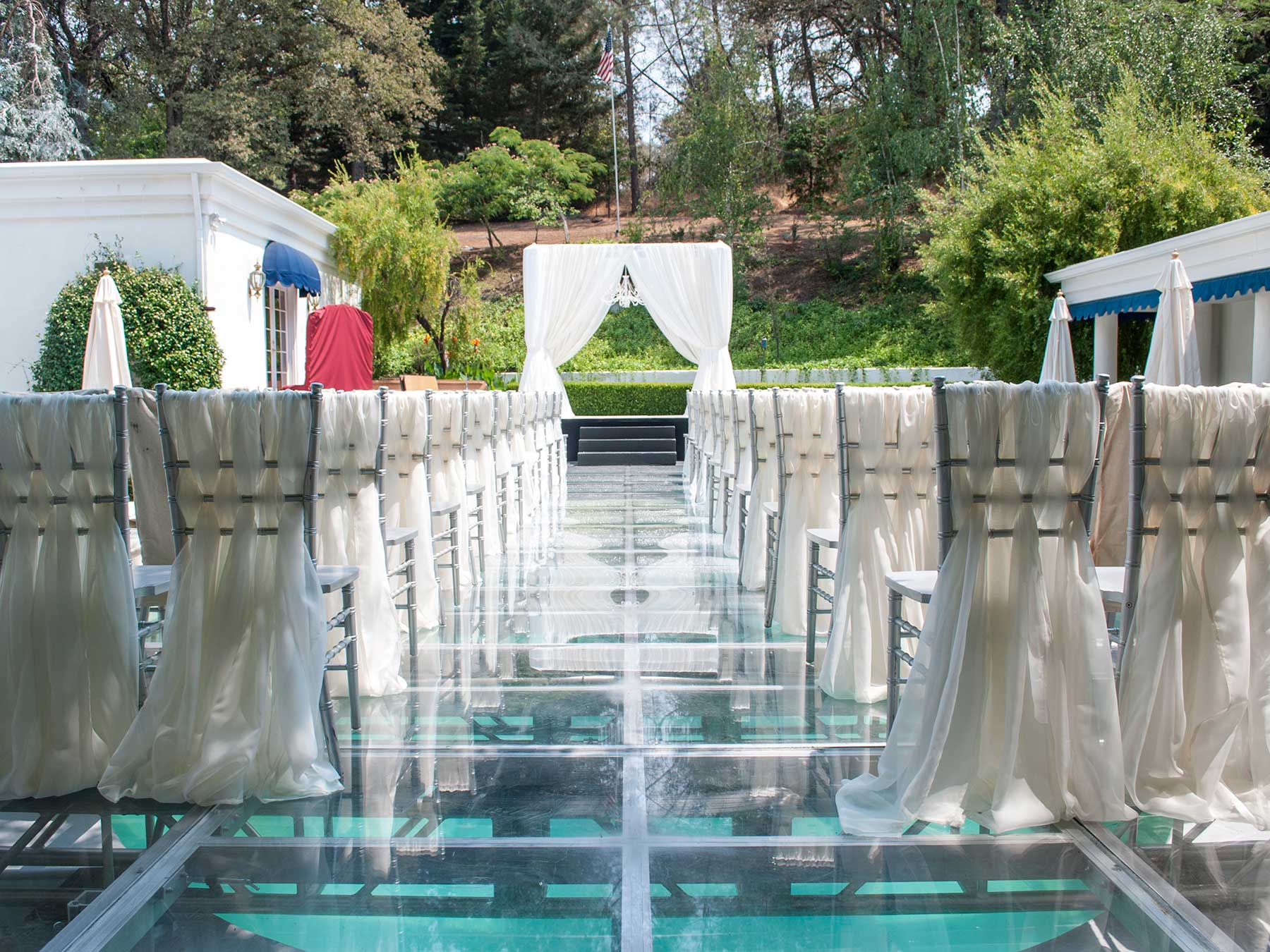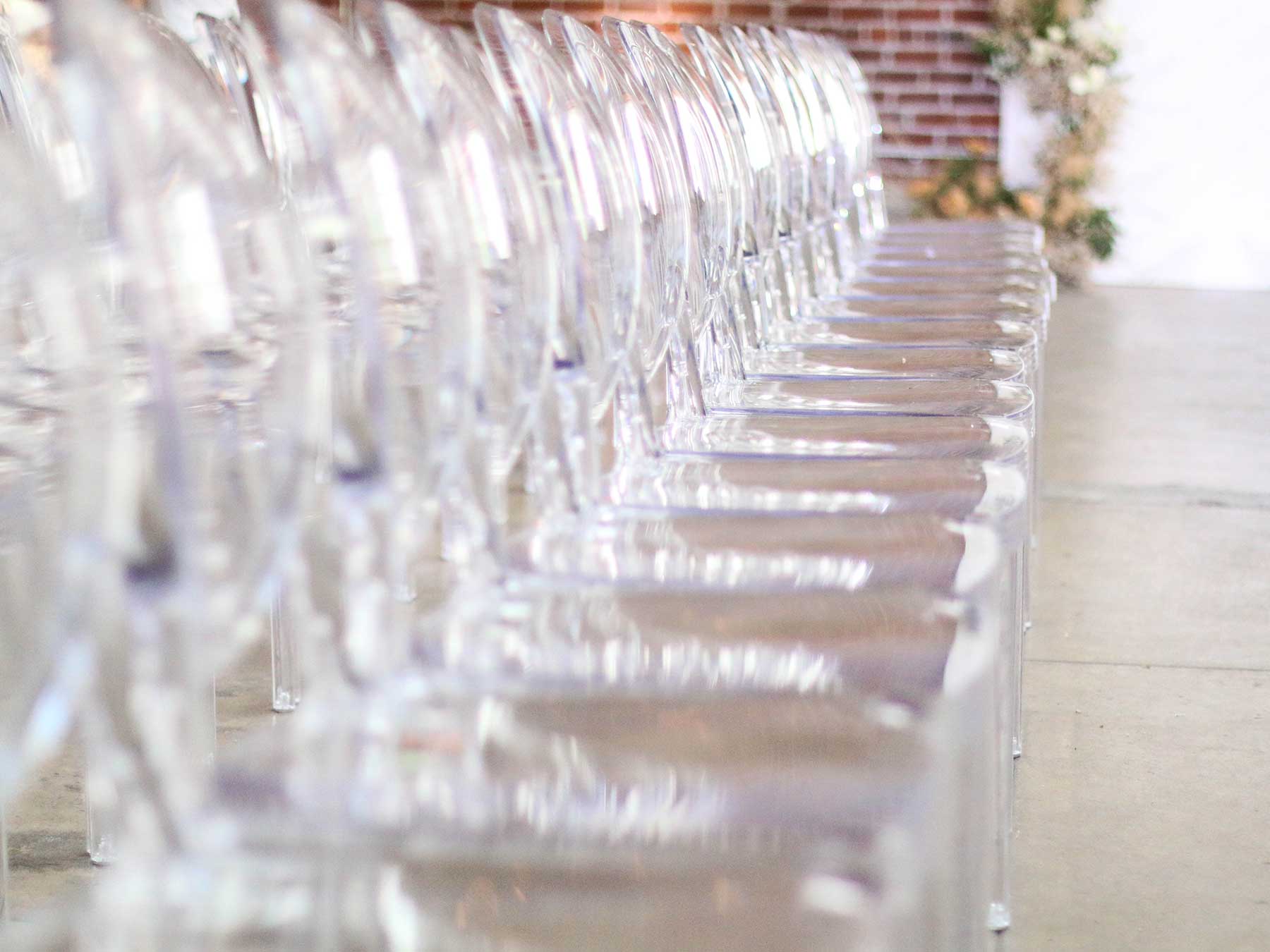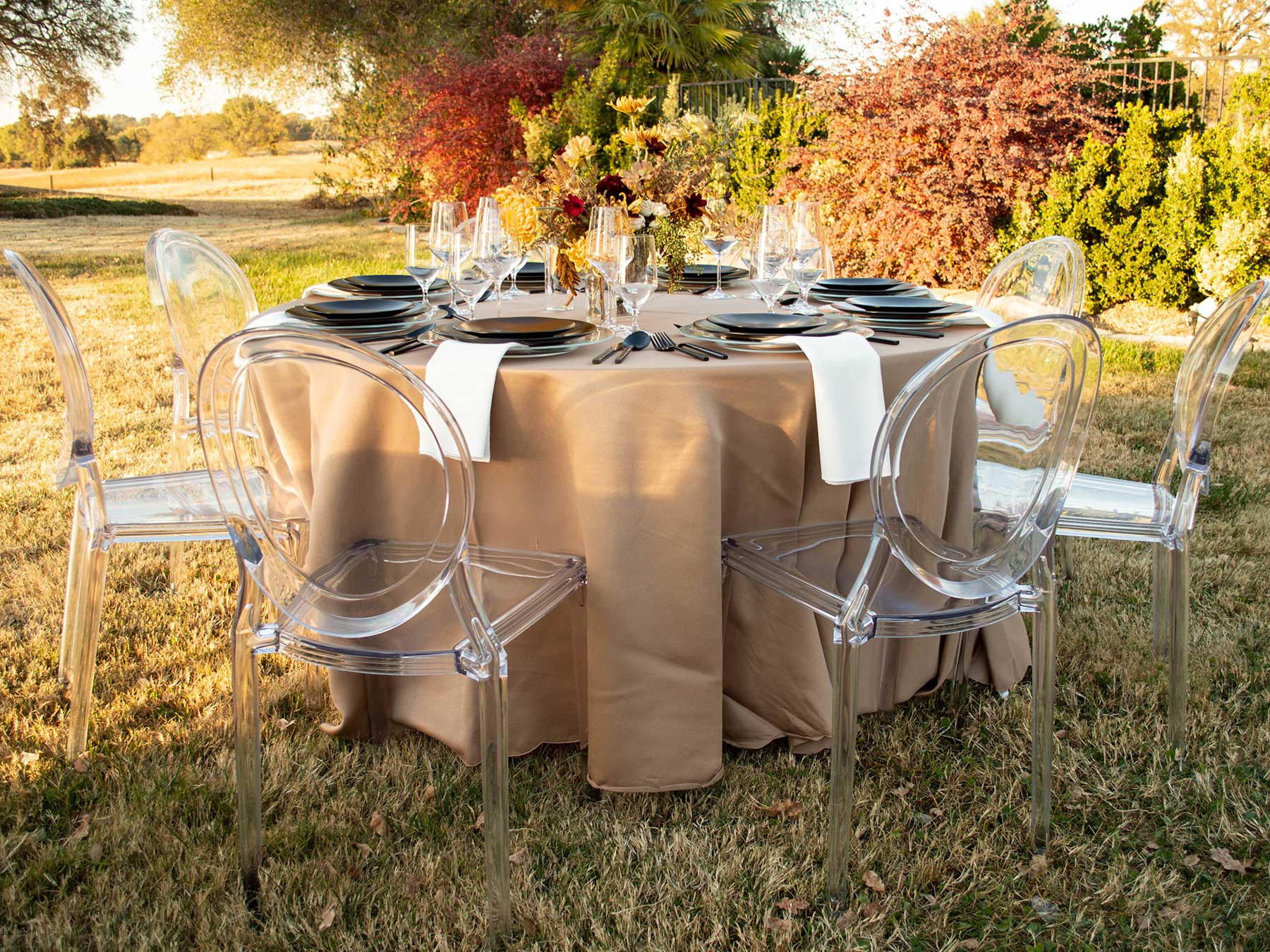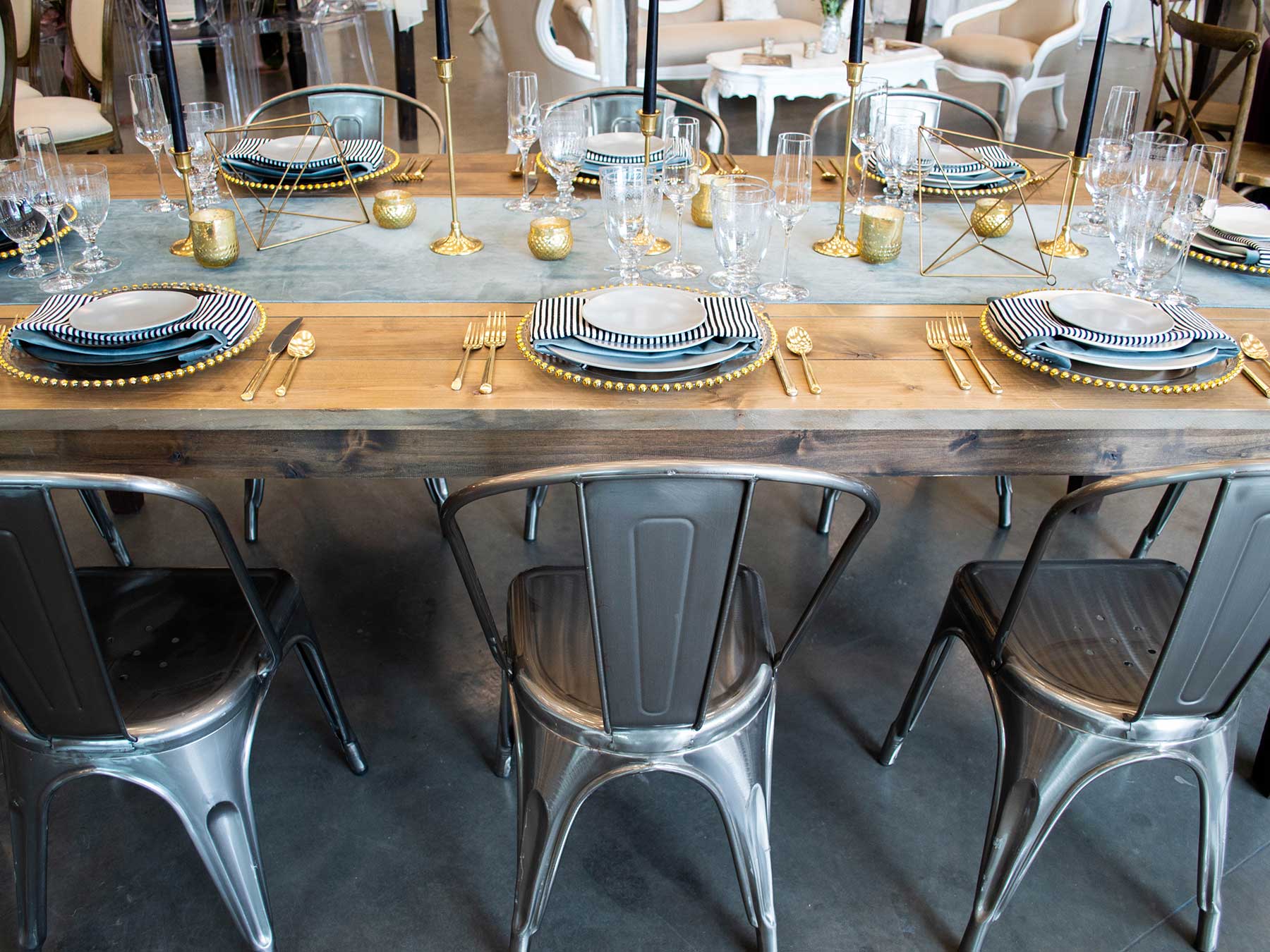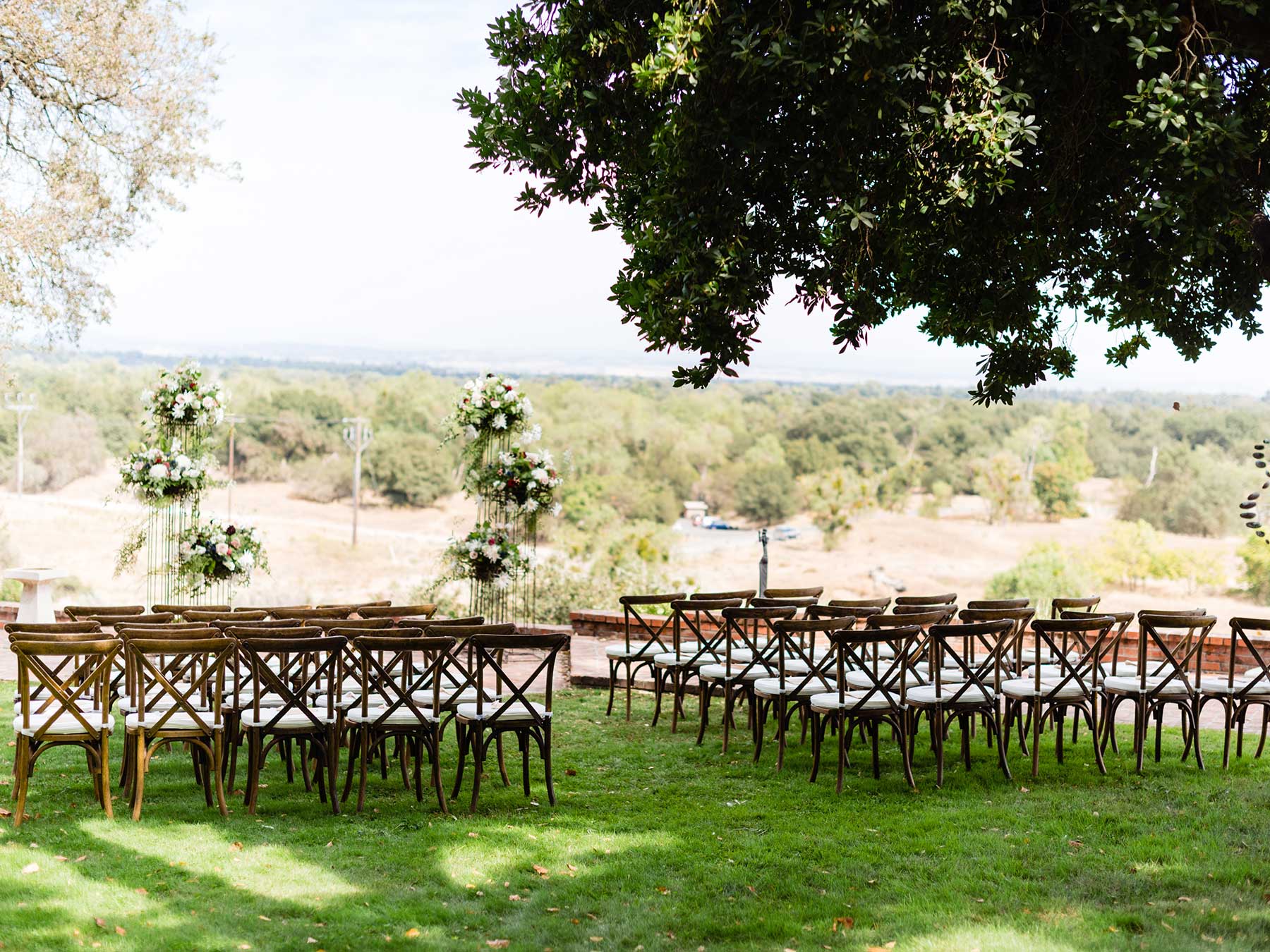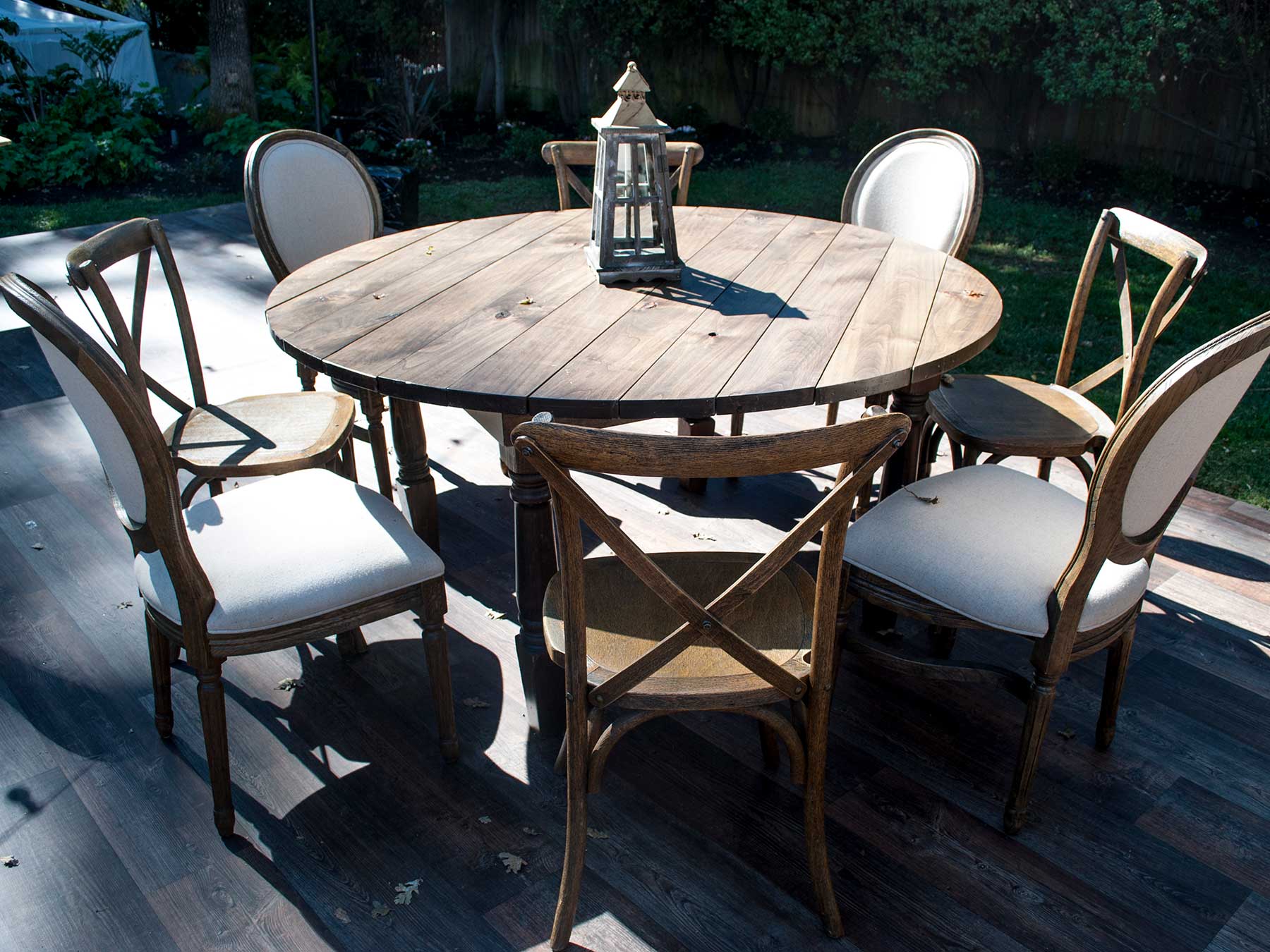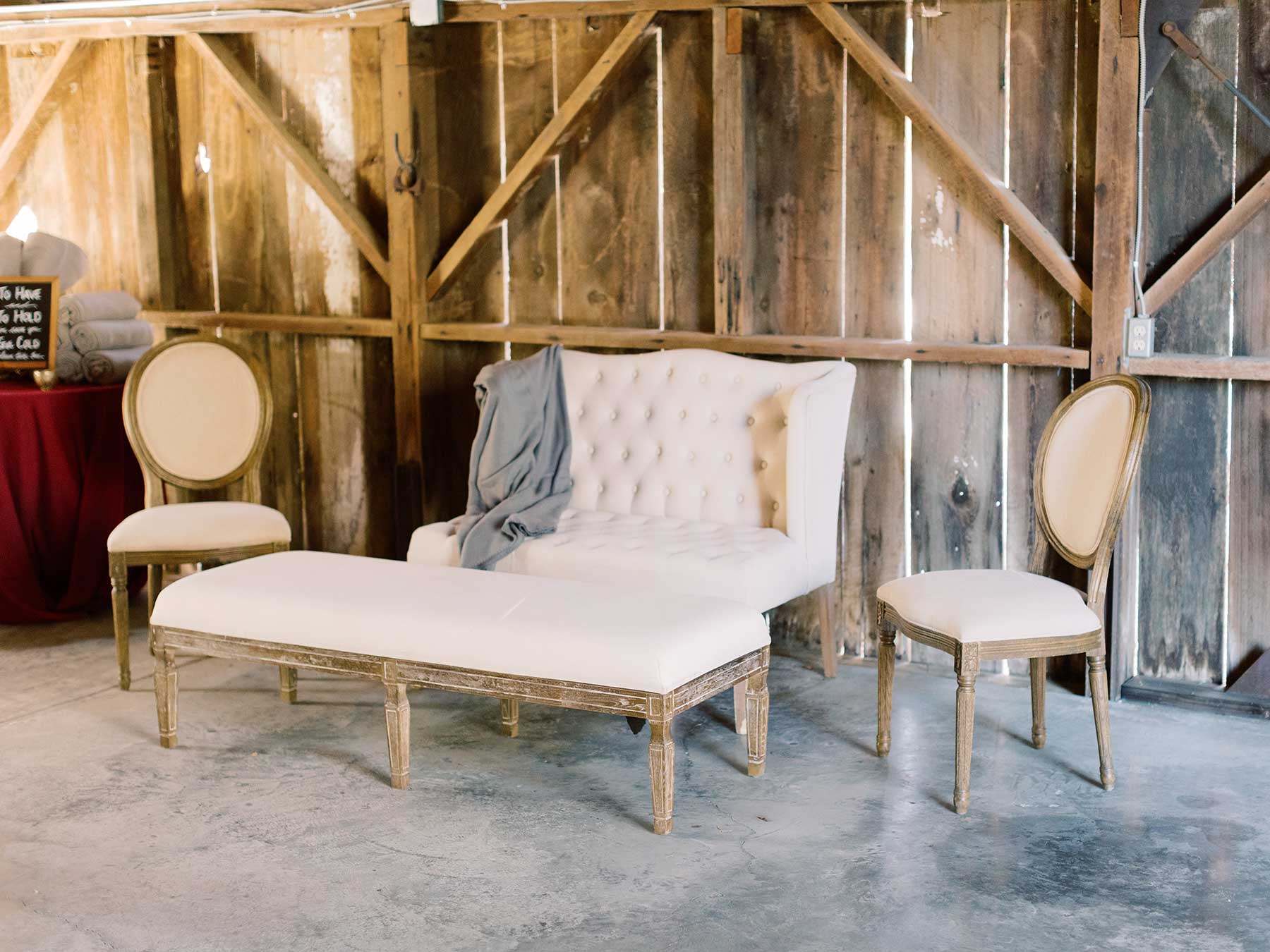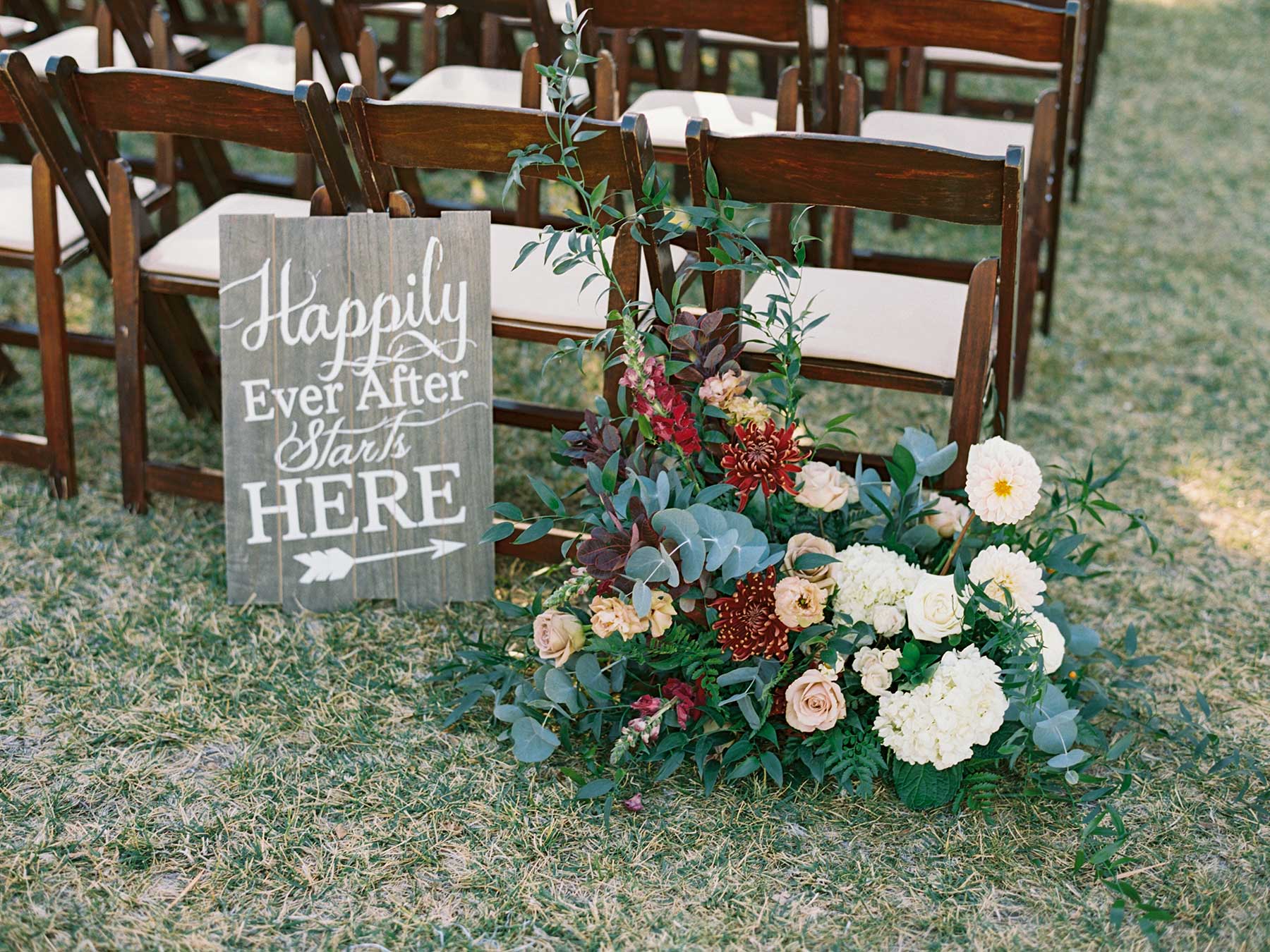 For such a simple event staple, chair styles are surprisingly varied. But since chairs are one of the most abundant items at most events, they can certainly make an impact on the overall look. Keep reading to learn more about the different types of chairs and how to choose the perfect style for your event.
1. Abbey
One of our newest chair styles, the Abbey Chairs bring a lot of style to your event. They match well with styles that are inspired by nature, while bringing an upscale element to the design. They pair perfectly with our new Beechwood Farm Table for a more chic version of a rustic farmhouse style.
2. Chiavari
With so many different color options, Chiavari Chairs are some of the most versatile and popular event chairs. These types of chairs can fit into almost any style and budget. Mahogany and Natural Wood are a good option for a more organic or rustic vibe, Vintage Wash fits in with a vintage or garden look, while Black, White, Silver and Gold can emphasize a modern style or add a coordinating color to your themed event.
3. Phantom
The best thing about these transparent chairs is that they can fit into any style! Phantom chairs are popular as ceremony chairs for a simultaneously subtle and striking look. At the reception, these chairs are the perfect base to dress up in your own unique style, both as dining chairs and as part of a lounge setup. Keep them simple for a sleek look, add faux fur on the seats for a modern and cozy vibe, or throw on some pillows for a pop of color.
4. Gunmetal
If you think Gunmetal Chairs are only applicable in industrial settings, you might be surprised at how well they blend with a wide variety of looks. From edgy to romantic, they can add gorgeous contrast and an unexpected design element to any event style.
5. Cross Back
Wooden Cross Back chairs are one of the most popular chairs in our inventory for reception, ceremony, or any type of event seating. They bring a natural style that is both beautiful and understated, and are versatile enough to fit a variety of looks, from a vintage garden party to a modern farmhouse wedding.
6. Felicity
For a more sophisticated look, Felicity Dining Chairs bring big style to any event. These chairs, with a natural wood base and ivory upholstery, coordinate well with Cross Back Chairs in ceremony or dining setups, and Felicity benches, settees, and wing chairs in a lounge area. They are also very popular for sweetheart table seating.
7. Folding
Padded Folding Chairs (available in White, Black, Natural, and Walnut Wood) and Off-White Samsonite Folding Chairs are quick, simple, and easy solutions to seat large crowds without a large bill. These simplistic chairs don't add much in the way of style, but they certainly get the job done and seat your guests comfortably.
Photo 1: Beechwood Farm Table, Abbey Chair, Lindsey Ice Blue Overlay (as runner), Lucca Ivory Chop Plate, Lucca Ivory Dinner Plate, Lucca Ivory Salad Plate, Parker Flatware, Charlotte Water Goblet, Charlotte Wine Glass, Charlotte Champagne Glass, Clooney Stripe Wheat Napkin.
Photo 2: Silver Chiavari Chair.
Photo 3: Gold Chiavari Chair, Caprice Tangerine Table Linen, Caprice Dove Napkin.
Photo 4: Phantom Dining Chair.
Photo 5: Phantom Dining Chair, Satin Champagne Table Linen, Lucca Black Dinner Plate, Lucca Black Salad Plate, Ledge Water Goblet, Ledge Wine Glass, Ledge Champagne Glass, Linen White Napkin, Arya Flatware, Clear Glass Charger.
Photo 6: Walnut Stained Farm Style Table, Gunmetal Dining Chair, Dolce Slate Blue Runner, Gold Beaded Charger, Lucca Grey Dinner Plate, Lucca Grey Salad Plate, Zipp Licorice Napkin, Parker Flatware, Gold Candlesticks, Mercury Gold Small Votive.
Photo 7: Cross Back Chairs.
Photo 8: Walnut Stained Farm Style Round Table, Cross Back Chairs, Felicity Dining Chairs, Greyson Small Lantern.
Photo 9: Felicity Dining Chairs, Felicity Benches, Felicity Settee.
Photo 10: Walnut Wood Folding Chairs.